Clearskin Professional Acne Treatment System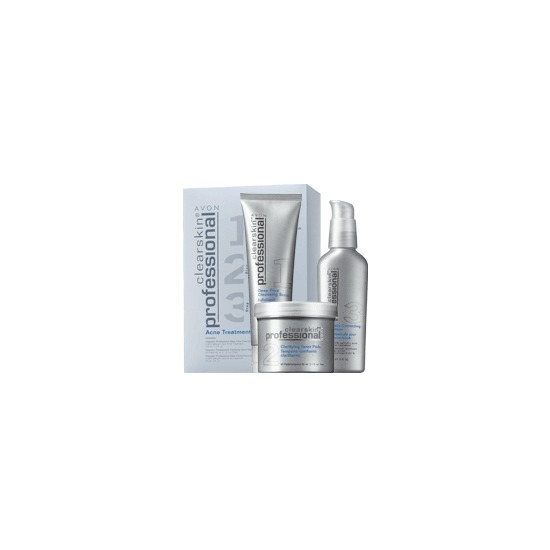 Rollover image to zoom
Reviews

This acne treatment system has been absolutely amazing. For about 6 years I have struggled with acne and oily skin. I had tried everything under the sun including proactiv, neutrogena, clean n clear and many other face washes that did not do anything for my skin. I had given up thinking that nothing would work and I would have to struggle with all these horrible blemishes. When I became an Avon Independent Sales Rep I started looking through products when I came across the Clearskin Professional Acne Treatment System and thought I would give it a try. It has been two weeks since I started and my face is finally clearing up! No more blackheads, whiteheads or red bumps! This product has been a godsend and I will continue to use this product. I really recommend this product to anyone who is suffering with acne because it has been the only thing that has worked for me and I can finally stop worrying about all those red bumps on my face and trying to cover them up!

Everyday skincare!
I love Step 1: Cleanse Deep Pore. The way it exfoliates my skin, makes me feel freshed up for hours, very clean! I use Step 2 (Tone Clarifying) sometimes... I never use the Step 3, although I need it, to control surface oil. But, for me, Step 1 worths the whole kit. Refreshing, great smell, makes my skin so fresh, clean and dry for a long time.

i love love LOVE this system! i have combination skin and a lot of stuff makes me break out (even cleansers, go figure), but this worked like a dream! not only does it do its job, but if you follow the directions exactly, results show in the 3 days it promises. this is something i definitely recommend. it works and it's inexpensive. a must have.
---