Skin Brightening Daily Scrub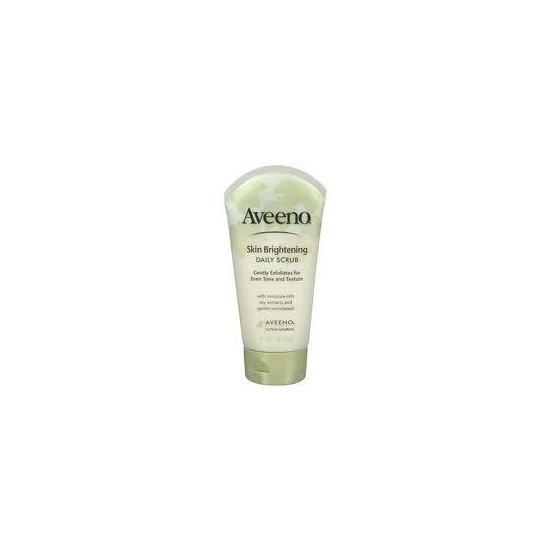 Rollover image to zoom
Reviews

Dermatologist Recommended To Me
I tried this product in a sample pack from a dermatologist treating me for acne. I'd tried heaps of products before then and nothing worked the way this one did. It's really gentle, even with the beads, and can be used every day. Since I've been using this product I haven't had a single breakout like I used to! I use it in conjunction with the Positively Radiant Cleanser- cleanser in the morning and this at night. I cannot fault this product at all.

It's an okay product it didn't break me out or anything but after a while my face seem to become fed up with it. It didn't even out my skin tone.

Lovely daily scrub
I was actually shocked at how well I liked this scrub. It is gentle enough to use daily but quite effective in smoothing out my skin. I had noticed a huge difference in the texture of my skin as I approached 40 and this product seem to bring back quite abit of youthful look & feel.
I would recommend this product.

amazing product for sensitive/dry skin
my mom picked up a pack of these at costco the other day. there is absolutely no scent which is a plus for sensitive/dry skin.
another thing i liked about the product was that they have tiny microbeads that aren't too harsh on the skin. with exfoliating types of scrubs, i'm always afraid of rubbing my face too harshly and getting redness after using those types of cleansers. however, the aveeno cleanser was amazing at keeping my skin refreshed, and not sucking out all my natural oils. i use this product every morning and my skin still feels soft and even throughout the day.
i recommend this product for those who have sensitive/dry skin and it's very cheap!

LOVE at first scrub!
I have pretty sensitive skin so it's hard for me to try new cleansing items because my skin automatically reacts right away. With this I had no reaction. I love the way my skin feels. It has a very light scent and it's not harsh. It is great for using everyday. I love it!
---