Daily Moisturizing Lotion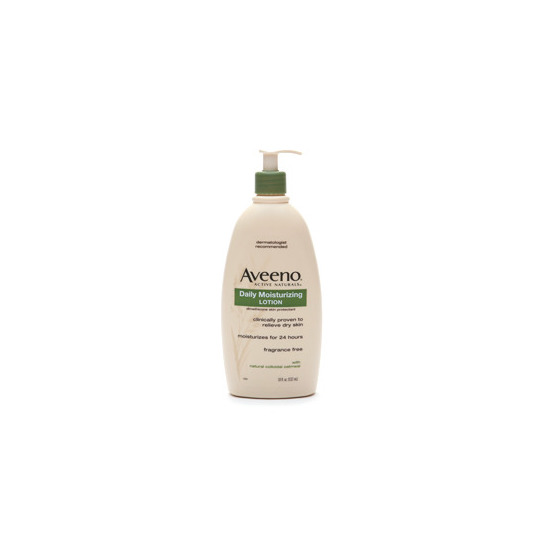 Rollover image to zoom
Reviews

This lotion is perfect, especially for summer.
I use this lotion every summer and fall. It's not too heavy and it's not too light it's just right. Gives me the right balance of moisture and comfort. It's a huge plus that it's so natural too. I really like this lotion and would recommend.

I honestly love this lotion for a daily moisturizer. It's feels light but very creamy and absorbs quickly into my skin. I use to have really dry skin especially since it's winter and this always does the trick for me. Besides I like that it doesn't have a smell to it, so I can actually wear perfume without smelling like a confused over kill in fragrances.

Not sticky nor itchy!
This lotion did exactly what I needed. It felt soft enough and creamy on my skin and didnt leave them feeling oily after, which is what I was most worried about. It didnt feel uncomfortable on my legs. It lasted all day and not once did my legs feel itchy. It hydrated my legs and I noticed a difference even without the lotion on the days I forgot to use it which left my legs feeling soft. I will continue to use this for as long as I can, its amazing for dry itchy legs, works great.

not sticky
I love this brand of lotion. I live in a tropical country, so it's a very unpleasant feeling to have sticky arms and legs mixed with sweat. The mixture is just light enough to be manageable in any temperature, and has just enough moisture to do its job. I also like this because it's the only lotion that doesn't have hair grow fast after a body wax. The lotion being scentless is a plus because it makes me feel like my skin is naturally moisturizing, and not like there's an added product doing it instead.

Helps with dried out skin
I have used Aveeno's products, and I find that they really do good for dry skin. Especially this lotion. My skin ends up nice and moisturized. Two thumbs up. So if you want something to cure dry, rough skin, this will do the job.

Sensitive Skin Saviour
This doesn't smell like anything special, but if you have really dry skin and eczema like me, it is soothing and nourishing. It is just what I need in the winter and I have used it since I was a child to help soothe my eczema in between medicated creams.

Use this everyday
I use this lotion as a facial moisturizer every morning. It's not too heavy and doesn't take long to sink into my skin. Also it's not too light that it doesn't do anything for me. I put it on, then by the time I'm done with my mascara I'm ready to move onto applying my foundation. I love that it's fragrance free. My skin is super sensitive, so anything with fragrance on my face is a huge no-no. It doesn't clog my pores either, and most importantly it doesn't feel heavy on my face!

like!
i use this lotion everyday on my face because my skin has a red undertone. it doesnt completely get rid of the red but it does minimize it. i like this lotion because it doesnt make my skin break out or anything and it cools my skin as well. it does sooth and it does cool.
---