Clear Complexion Daily Moisturizer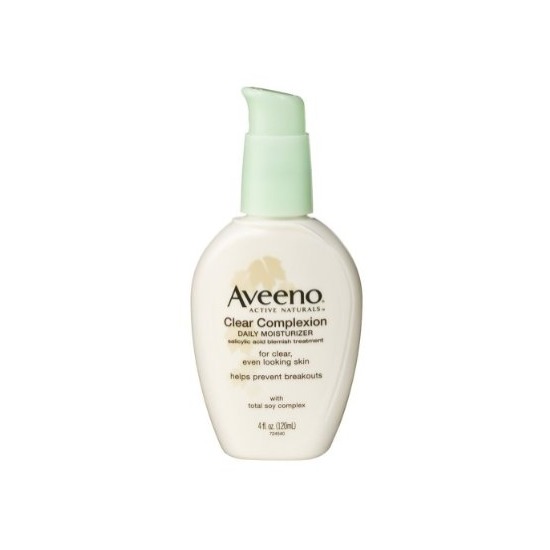 Rollover image to zoom
Reviews

I swear by this
For people with normal skin, this is a winner. I use this with Aveeno Active Naturals Clear Complexion Cream Cleanser twice and day and it does magic. Haven't had any complaints and I've been using it for three years. However, for the pre-foundation moisturizing routine - use Aveeno Positively Radiant Moisturizer instead.

Ok but not worth the hype
I've heard so many incredible reviews about this product and so many people rave about it on their blogs and on Youtube! However to me, it was just like a regular moisturiser. It doesn't break me out or make me look oily but it does provide the perfect amount of moisture. I guess as a moisturiser, this product completes its purpose. However when it comes to moisturisers: for me i prefer to have products that not just moisturise, but provide some sort of brightening property or something that separates it from regular moisturisers. I guess my standards are high as i've already found a great moisturiser and i compared this to my current moisturiser, and it did not beat it. It is a good purchase for people that want a simple moisturiser, but for me i like to be blown away by the products i use :)

This product seemed like a holy grail product for my highly-reactive acne prone skin. It does help with keeping blemsihes at bay - but that is with my usual army of skincare products, so I'm not entirely sure how much THIS product helped. It did, however, keep my skin moisturized without becoming oily, but at a cost. This product has a strong, somewhat unpleasant smell. If you can handle strong smelling face products, then perhaps you should give it a shot.
---