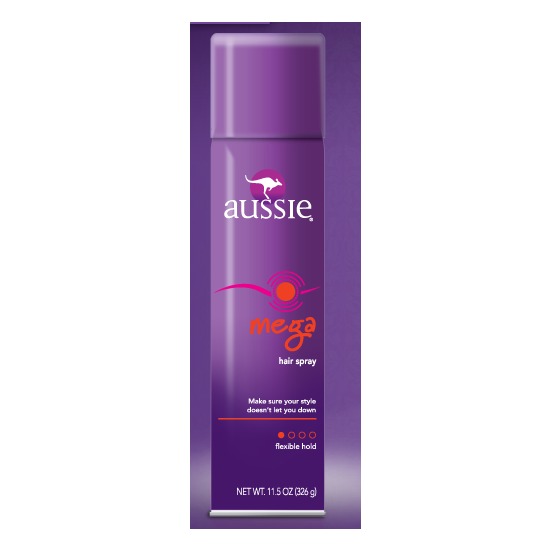 Rollover image to zoom
Reviews

Cassandra W.
Jun 16, 2011
Current Favorite Hairspray
This is my current favorite hairspray. It is reasonably priced, it not lightweight, and it holds. On top of all of that it actually smells great. I use it just about everyday in smaller amounts to help stray hairs and to keep things in place and in larger amounts for up-dos and nothing will move out of place.

Works Well
Its probably the best hairspray I have ever used. But it may be only specific to my type of hair. I usually don't need hairspray but my hair is getting super long and is starting to weigh down. I thought i would get this hairspray for a little extra support and it worked really well. It also didn't make my hair hard & clumpy like usual hairsprays. The only thing that disappoints me is the smell. At first I thought it was really good. But then later I realized it smelled a lot like the grape suckers at the doctors office or grape medicine. One of my friends even said I smelled like a car freshener. I would recommend it though!

I purchased this a while ago for the first time and I've had it for a while. (I don't use hair spray a lot) It doesn't make my hair hard and sticky, it doesn't cause me to have white "dandruff" like things in my hair, but then again when I do use it, I use it very sparsely. It smells good though!

Not flexible, but deffinatly holds
This is not a flexibale hairspray, but it does hold my curls or bangs in place VERY well. If you don't like hairsprays with that hard, crunchy feeling I do not recommend this! This hairspray is super inexpensive, and the can is HUGE.

I got this again because of the smell.. I really like Aussie products smell.. But like other reviewers this stuff wasn't flexible. And when messed around with a lot or back combed for me at least it started to flake or make a powdery substance on my hair.. I'm not sure if anyone else has noticed that but that's what it did for me.

I don't think the hold is super great for styles like curls or updos but if you have something simpler this might work great for you. The main reason I keep buying this is the smell. If they made a perfume of this, I would buy it. I can't even describe it but it's delicious. If you're looking for a light hold, I recommend trying this out.
---