Aussie Miracle Moist Shampoo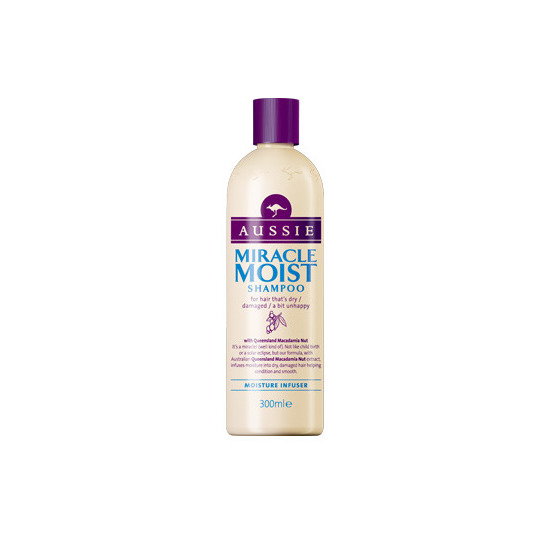 Rollover image to zoom
Reviews

LOVE??
Great smell like a mix of pink bubble gum and a hippie store... It moisturizes my hair and makes it shiny clean! And it's not even expensive so people go out and buy this! ??????

Fantastic!
This shampoo smells delicious!! Really does hydrate my hair and makes it look clean, smooth and soft. It's best using it with the matching conditioner but either way I love it! I have used this shampoo for about a year now, although I really like it, the weathers getting warmer so I fancy switching to a fruity bright summer shampoo, for a change! Always can rely on Aussie though, if I can't find something to satisfy me!

Curly haired girls dream shampoo
Shampoo can either be my enemy or best friend. Shampooing too regularly will just dry your hair out so I keep it to a minimum but the sweet bubblegum scent of Aussie's Miracle Moist Shampoo is making me want to wash my hair every single day! I was going to enjoy myself at my local swimming pool, sauna and steam room with a best friend when I forgot to take my hair conditioner and shampoo with me, so I marched over to Boots and left with small travel bottles and I've been hooked on this shampoo ever since. Infused with macadamia nut oil and aloe vera juice (serious gameplayers in the moisturising business..), I'm still in shock as to how moisturising this shampoo is. It's paradoxical the way I'm putting it as shampoos just aren't moisturising but ladies, try and see it for yourselves and I'll prove that I'm not crazy to you. Curly girls, frizzy girls, dry haired girls, girls who've coloured, straightened and blowdried their hair too much, this is for you. You're welcome.
---