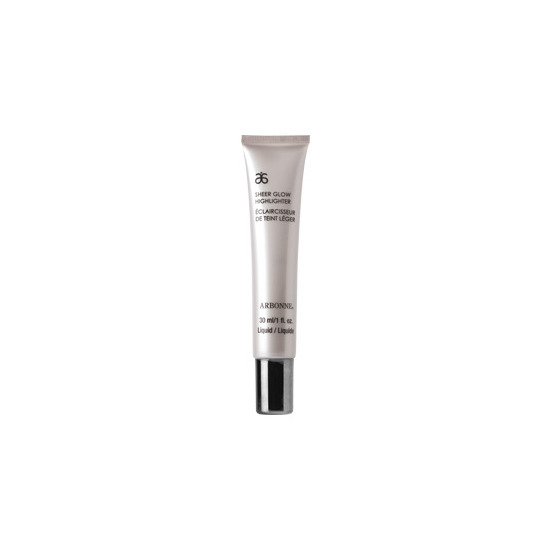 Rollover image to zoom
Reviews

Such a lovely product!
I love this product I mix it with my foundation or my Arbonne CC cream for an all over subtle glow, or I just apply it to the high points of my face eg: cheekbones and down the bridge of my nose. Love this product!!! :)

Mix with foundation for a pretty subtle glow
Great product ... I love to mix it with foundation for a pretty subtle glow. I find it a less stark-white option compared to strobe cream/fluid. Compared to strobe cream and fluid the consistency falls somewhere in-between the two so its not too runny, not too thick. I also like to mix it with lip products, cream blush and also eyeshadow pigment. also lovely used alone as a highlighter or as a pick-me-up base before foundation. if you have any questions about any of the products I have used or reviewed please feel free to email me // FB me // Tweet me. Much Love Claire xoxo

LOVE this natural-looking highlighter
Hi ladies! I love this highlighter also. Actually, I am in love with all of Arbonne's products, and that is why I became an independent consultant.
I didn't want to try and come here as a "spammer", but I love sharing what Arbonne has done for me, and other people that I know. Our botanically-based, vegan-certified products do not have any harsh chemicals, and actually work! It decreased the redness in my face, and broken capillaries on my cheeks over 50% in just 2 months.
Arbonne's products are free of: parabens, mineral oils, talc, formaldehyde, sulfates, petrolatum, animal by-products or fillers, etc. They are NOT tested on animals. Yay! They are dermatologist tested and hypoallergenic. They are all botanically-based, vegan-certified and GMO-free. Everything that I require in my beauty products nowadays. Between the food we eat, and the toxins in the air, we need to also be cautious in what we put on our bodies too.
Anyway, if anyone is intereted in trying a sample of the highlighter, or the awesome anti-aging RE9 skin care line, I would be happy to send it to you. Contact me at one of the addresses below.
My Website: at www.kkornichuk.myarbonne.com E-mail: kkornichuk@myarbonne.com Facebook: www.facebook.com/kkornichukmyarbonne
Karen :D
---