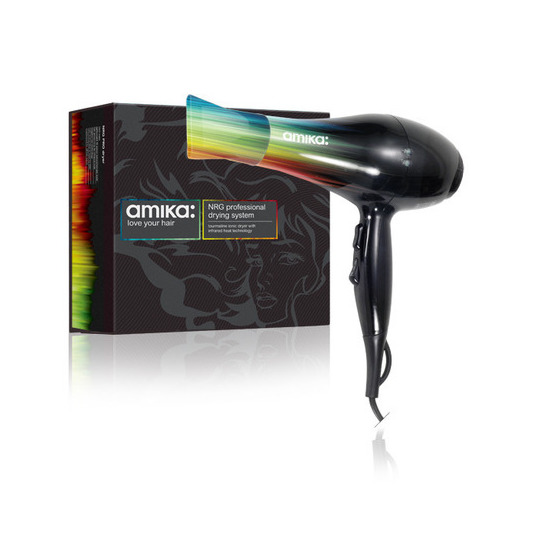 Rollover image to zoom
Reviews

Nancy-Lee C.
Nov 12, 2013
This is the real deal.
I have twice as much hair on my head as the average woman and it takes me 1.5 hours to perform a blowout, so you can imagine how infrequently that happens.... This dryer has my whole head dry, smooth and nearly frizz-free in 40 minutes. Plus is is very quite and it is super light weight so my arms never get tired from being awkwardly draped around my head. If this dryer burned out or was stolen - I have a sister, things go missing all the time - I would buy a replacement, immediately.

THE BEST HAIR DRYER EVER!! MY HAIR ACTUALLY LOOKS MORE MOISTURIZED AND VOLUMOUS AFTER I USE THIS AMAZING DEVICE, NO NEED TO LOOK FURTHER, SERIOUSLY!! AND I'M VERY PICKY WITH THIS STUFF!! REALLY POWERFUL YET DOESN'T BURN YOU AT ALL & SAVES ME DRYING TIME WHICH IS THE ICING ON THE CAKE, ALONG WITH THOSE AWESOME PRINTS & 100% SUPPORTIVE WARRANTY THERE'S NO NEED FOR ANOTHER ON THE MARKET, BUY THIS CAUSE YOU'LL LOVE IT!!!!!!!!!!!!!
---