Beauty Product Reviews

Nov 14, 2019
Fabulous Nail Lacquer
Brilliant color and shine. Easy to apply and long-lasting. Inglot nail enamel gives me that stylish salon look at a fraction of the cost of other pricier lacquers. I can't say enough about how wonderful this product is.

Mar 30, 2019
Not Enough Bang for the Buck.
While I'm a true Tom Ford fan and normally love their products, this "Skintight" hue/shade--given to me as a gift--just didn't cut the mustard so to speak. The dark purplish-blue color seemed a bit too dark for my lips making them look dull, imo, rather than accentuating them with that desired "pop." Additionally, the lip lacquer lacked that certain staying power I'd come to expect from Tom Ford makeup. Within an hour of application I had more lipstick stuck in my braces than on my lips.

Oct 23, 2018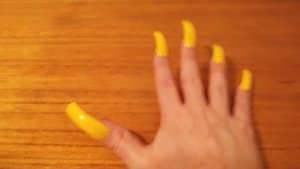 Uber Top Coat
Seche Vite fast-drying clear top coat is simply the best I've ever used, bar none. It's applied on semi-wet color lacquer which penetrates through the coats to the base coat where it bonds, forming a strong "thru-and-thru" bonding between layers. Seche Vite dries quickly to a hard, tough and high gloss finish. It makes my nails pop and look more beautiful than I ever could've imagined.