Beauty Product Reviews

Very pigmented & beautiful!
Makes a beautiful inner corner highlight or cool effect if you want to use it for a design on the rest of the face! :) Does tend to crease if used on the eyelids, but you'll most likely have better luck if your eyes are dry. But I pretty much can't live without this, very easy way to make your eyes POP.

Jan 22, 2012
New Favorite!
This was my first Illamasqua lipstick purchase. It was the very last one so I figured it was probably fate that I buy it! It's a really lovely, true red. I usually don't like this bright of a red, but it's very neutral. Not too cool, not too orange either. It's perfectly in between. I'm very fair skin and this shade really compliments it! I love matte lipsticks so this is just an all around perfect lipstick for me.

Jan 06, 2012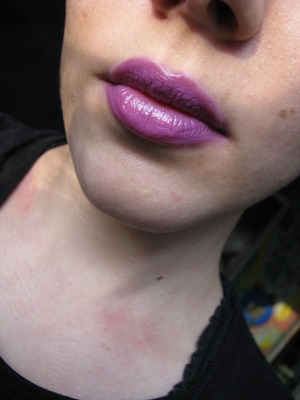 Absolutely amazing!
I cannot even explain how much I love this lipgloss. It's extremely comfortable-I'm really picky when it comes to gloss! Not sticky at all, but lasts a good while. Since the color is so intense, it's easier to use a lipbrush to get a nice, even, opaque color application. I feel so daring when I wear this, I love it. You can even apply it thinly and it gives a nice tint of purple, but if you apply it thickly it gives a full blast of a vibrant grape color. Completely recommend! I want all of them.