Makeup of the day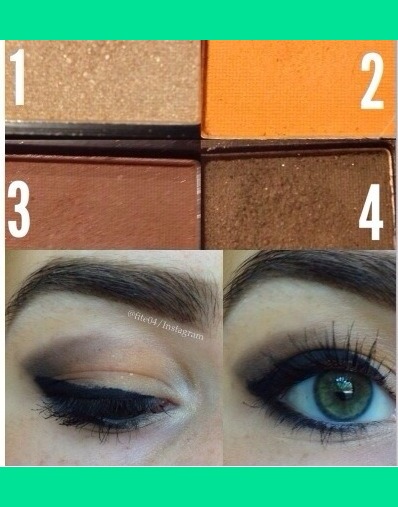 1) Blend into your inner corner & from tear duct to center of your eye for a highlight.
2) Put on your entire eye lid to act as a base.
3 & 4) Put 3 on the V of your eyelid first and blend it in with 2, then blend 4 on the outside of it and smoke it out.
If you want a "smokey" look, put 4 on the other half of your water line and smudge it in with your eyeliner like I did.
Comments