Sheer Polka Dots | Retro Chic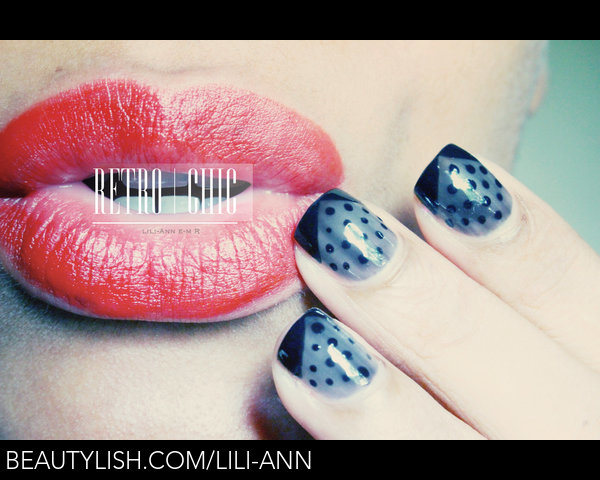 New on my website !
Here's the link if you wanna know how to achieve this easy mani ! http://www.monsieurlili.com/#!retro... ( you just have to copy it since there's no direct link…yet ?! )
One of the easiest mani I've done so far.
Looks so Retro & Chic ! Hope you'll like it guys !
Comments