Collage of different angles of my hair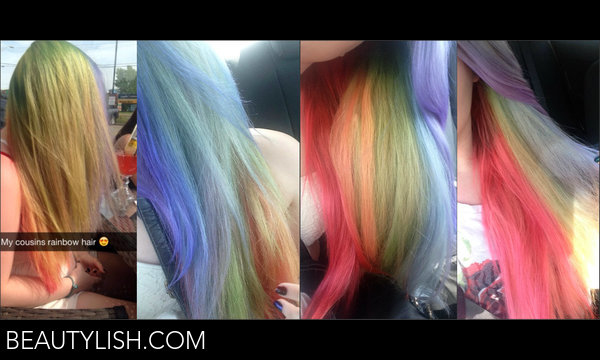 Sorry for the snapchat pic! Had my cousin send me it.

Used a bunch of colors mixed with conditioner to dilute them.
Red was hot lava by special effects mixed with cupcake pink to cancel out the orange in hot lava.
Orange was hot lava with a bit of manic panic electric banana
Yellow was electric banana
Green was sonic green and iguana green by special effects
Blue was blue haired freak by special effects
Purple was manic panics ultra violet super diluted.
Comments