Picnic Nails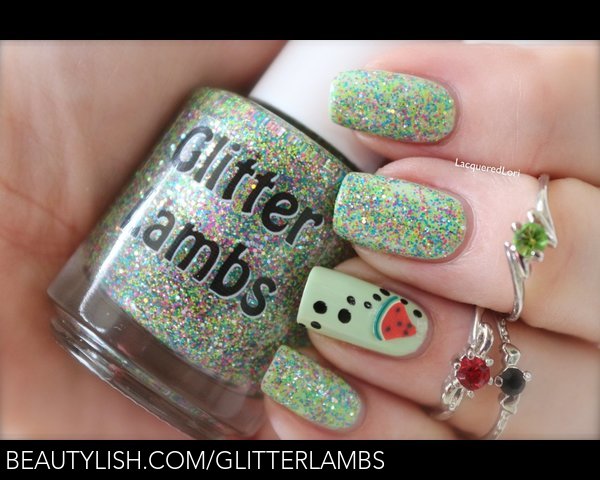 Glitter Lambs "Ant Picnic" glitter topper nail polish looks just like a PICNIC on the nails! This is worn by @LacqueredLori and the accent nail has a cute watermelon slice.

Ant Picnic Glitter Topper Nail Polish is a clear base filled with Neon Yellow Hex, Neon Blue Hex, Hot Pink Neon Hex, Green Neon Hex and Holographic Silver hex. These glitters are all very very tiny. Nothing big and chunky in this. Perfect for gradients too!

In person the bottle of glitter polish may look kind of dark and murky looking but when applied to the nail it comes alive.

Looks best if applied over white nail polish.

1 coat will be saturated on your nail! This is a glitter topper and is meant to be applied over another color. However you can achieve full glitter coverage with this one if you do 2-3 coats.
Comments