Pop of Yellow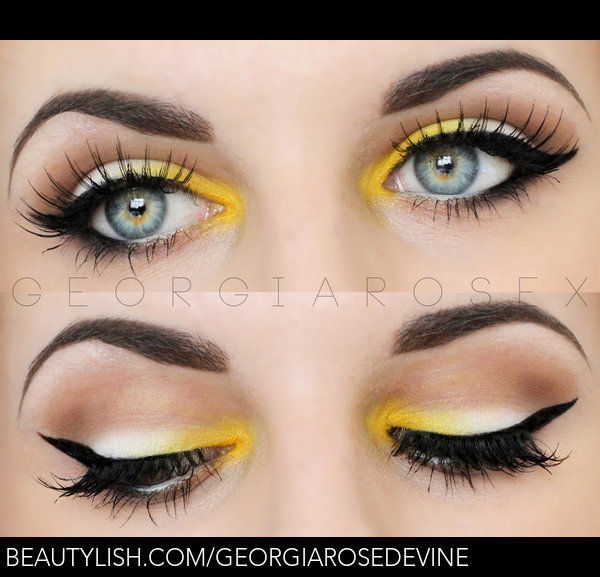 I use MAC Gesso e/s all over the lid, a light brown shade form Sleek Storm palette to define my crease slightly. Sugarpill's Buttercupcake for the inner corner and ColourChase Cosmetics 'Sumer Ray' to give it some sparkle. For the winged liner I used Maybelline's Gel Liner in Black. Smolder eye liner by MAC to line my tight line and half of my outer water line and Fascinating for the other inner half of my waterline.
Lashes are by Eyemimo Cosmetics #NTR08.
Brows are Anastasia Beverly Hills Brow Wiz, Duo Powder and Clear Brow Gel.
Comments
Photo By