Choosing The Right Makeup Artist For Your Wedding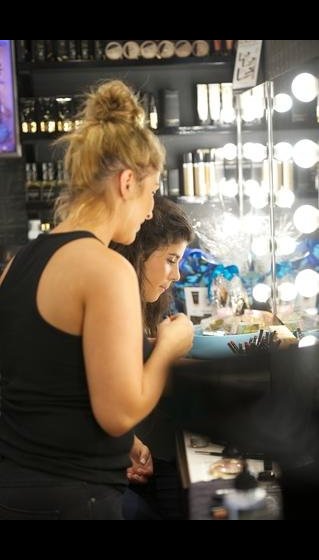 Makeup artist in Adelaide are well - talented and skillful. Hire a best professional makeup artist for your wedding and enjoy the benefits.

One of the things brides tell when they are looking around for a wedding makeup artist is "I have never done this before, so I'm not sure what I'm supposed to do." This is true! The majority of brides don't plan their wedding and many have never hired a professional makeup artist in Adelaide. It can be overwhelming and confusing. This article will help you to find out the right makeup artist. For all brides - to - be, just relax!

How to find the right makeup, artist?

The first step to finding the makeup artist is to find a service area and list down the ones you would like to look into. Ask referrals from your friends, family members or a wedding planner as they are worth their weight in gold. They do wedding every time, have worked with plenty of other vendors and know who is good. Most planners and venues have a suggested vendor list that they are happy to offer out their booked brides. Photographers will always be happy to make recommendations for talented professional as the great ones make their jobs lighter! And yes, you can use the web to search for a makeup artist. So now you have chosen the right potential artists.

How do choose the right makeup, artist ?

The top things to look for when making the right decision are;

The website and portfolio

An Expert makeup artist will have a professional looking online site that shows the images of their work. Also, you must be aware of the stock image or overly edited images. Also remember a tacky looking site is often the same when it comes to makeup. Online portfolios much show a wide range of different looks from before and after makeup images to more dramatic looks.

Style

Does the makeup artist website represent your style of the makeup you are looking for? If you are looking for a more romantic look with dewy skin, you will have to stay away from the artist who does too much contour.

Reviews

You can easily find plenty of consumer forums where you can leave and find reviews. Use them! For choosing a makeup artist, these resources are fantastic. Check them out and keep them in mind. It might be easy for businesses to set up fake review. So be aware and choose wisely.

Author Resource: -

Albert Batista is a beautician by profession and runs a beauty salon in Adelaide. The tips and all the necessary details provided by him are so helpful and good that several people have been benefited by it. This is one area that is so important for every woman and here you can all the necessary details. You even get the information related to the kind and the Celcius hair removal in Adelaide his beauty tips are out of this world. http://www.celcius.com.au/pages/mak...
Comments