All That Glitters Is Gold.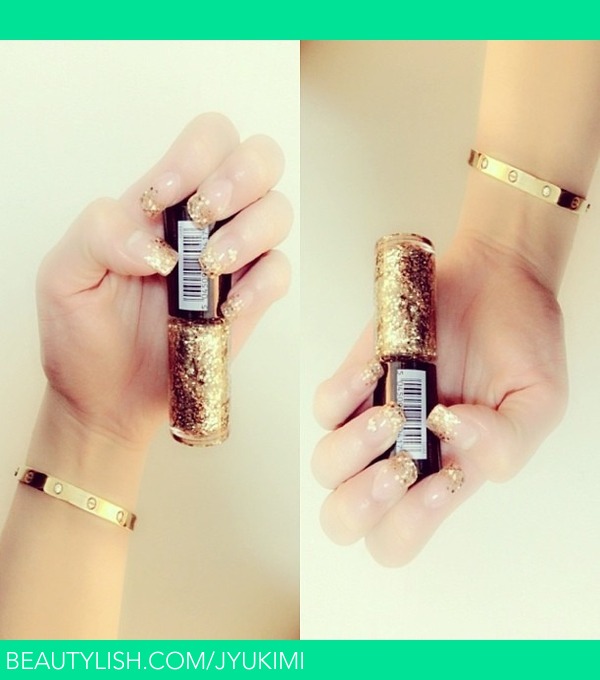 Here are my gel nails, but I wanted to share with you my favourite high street nail polish at the moment.
I'm not sure if you can still buy this, but this is Boots' NO.7 golf glitter nail polish.
The glitter is quite spaced out when you apply it, so I end up having to push glitter on, normally I do gel nails with gold glitter, so when I don't have that much time, I will use this nail polish.
Comments
Photo By