Crayon lipsticks :)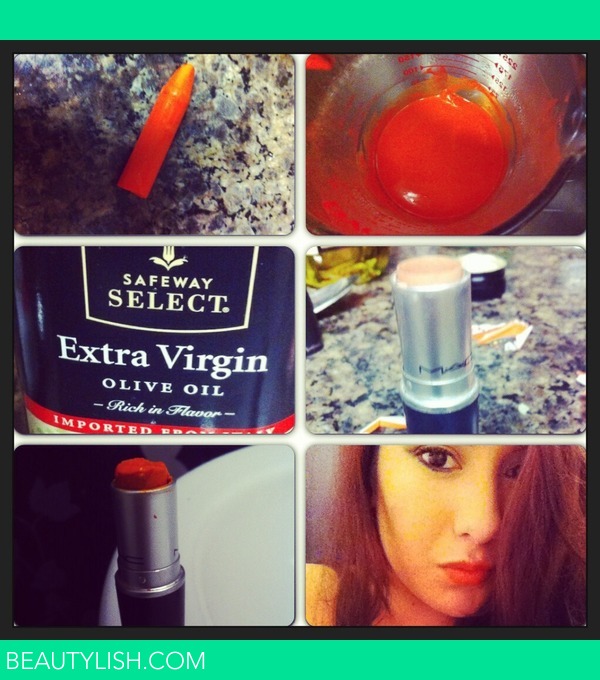 Make crayon lipsticks!!! :))
1. Get your crayon color and brake about a lil more then a inch
2. Get a pot and a hear safe dish or cup. Fill the pot with a lil but of water sit your cup or dish in the center this will make sure the wax from the crayons won't burn place your crayon in the cup or dish
3. Next step will insure your lipstick crayon will glide on smooth to your lips...add some coconut oil (I used olive oil you also can use it if you have no coconut oil but I do recommend coconut oil) melt the crayon and the coconut oil together until fulling melted
4. Get a empty container to pour the melted wax and oil in. I used a lipstick container now pour the melted wax and oil in the container FAST the wax will start to harden
5. Now stick it in the fridge for about 15-20 min :) and you're done!!! Enjoy feel free to mix and make your own shades
ALSO!! For clean up NEVER pour left over down the drain it's wax so it will harden and clog your drab just get a wet napkin and wipe it down and wash the LITTLE that remands :) have fun! 💋 messages me your results!

Comments