Summer Sunset Gradient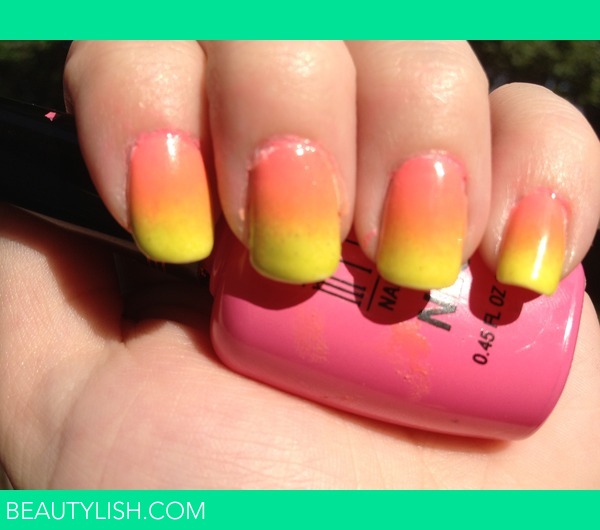 This photo doesn't really seem to do the colors justice. It's hard to see the pink at the base...but hey, I think it still came out pretty good. This is my second attempt at doing gradient nails and I think I'm starting to get the hang of it!

The bright pink and yellow I used originally made me think of a summery lemonade...but, it turned out more like a sunset. I'll have to try a new lemonade-inspired look.
Comments