Lavenderland
Follow us to Lavenderland, where the timeless scent of English lavender comes to life in a limited edition fragrance collection. Enter an enchanted world of violet visions with three distinctive colognes created by master perfumers, plus two home fragrances infused with lavender and musk.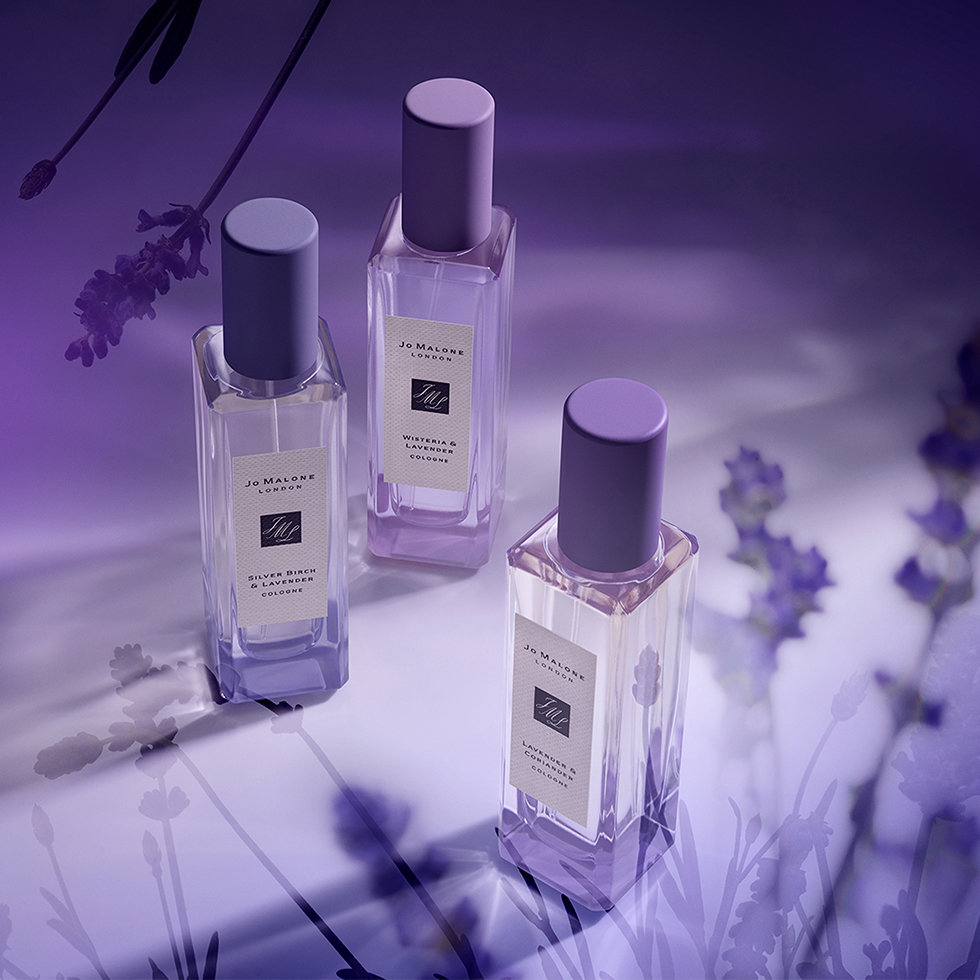 Breathe in the aroma of English lavender nested in a lush herb garden, bolstered by the striking scent of coriander. Earthy sage adds depth while creamy tonka bean offers unexpected warmth and sensuality.
Imagine an English garden framed by birch trees, the morning air crisp and cool. A squeeze of grapefruit enlivens the heart of English lavender with a woody base of silver birch and roasted oak.
Purple wisteria cascades over a cottage in the idyllic English countryside. The softness of English lavender mingles with sweet wisteria and powdery heliotrope, cocooned in delicate white musk.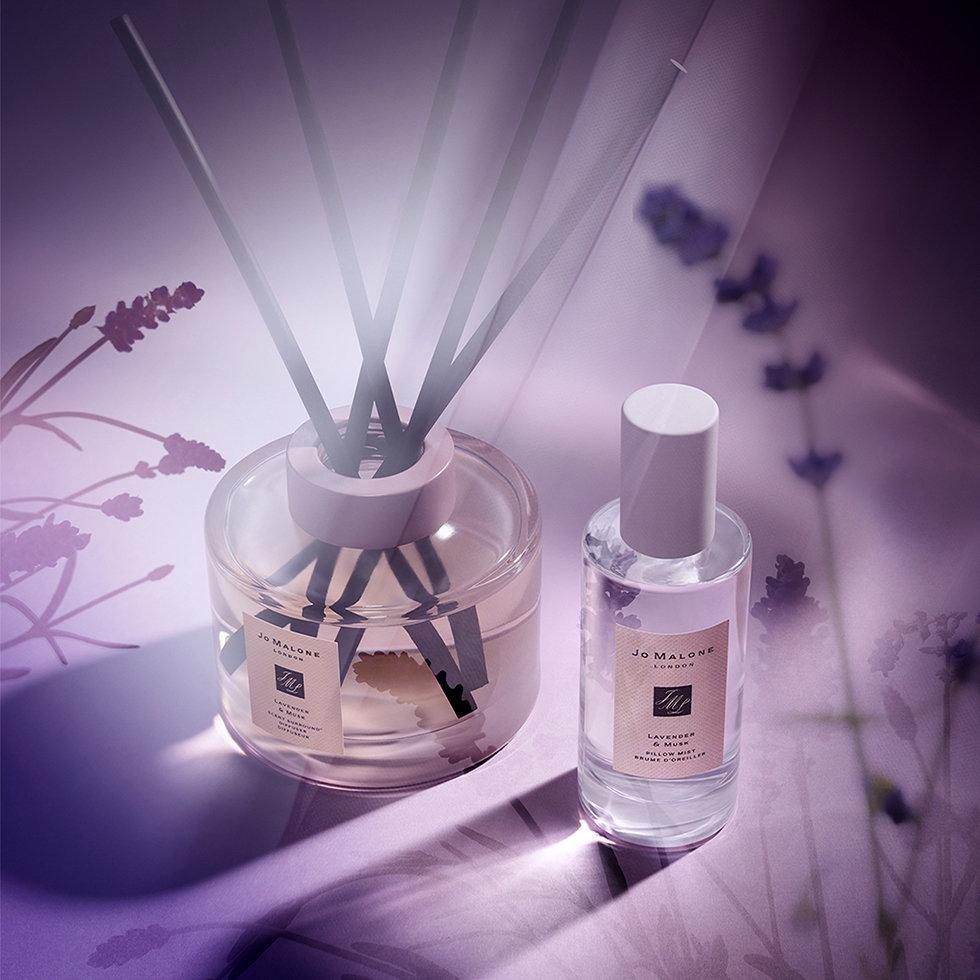 Lavender & Musk
Scent the road to relaxation with aromatic English lavender and soft, sensual notes of musk.