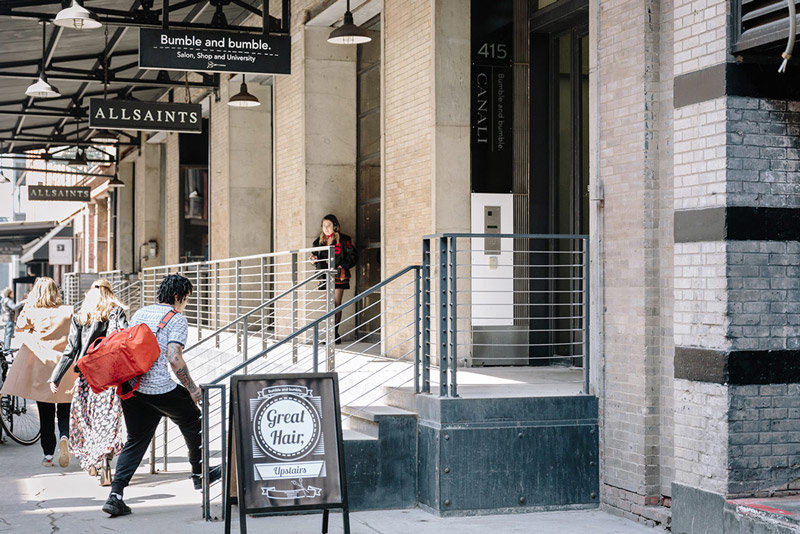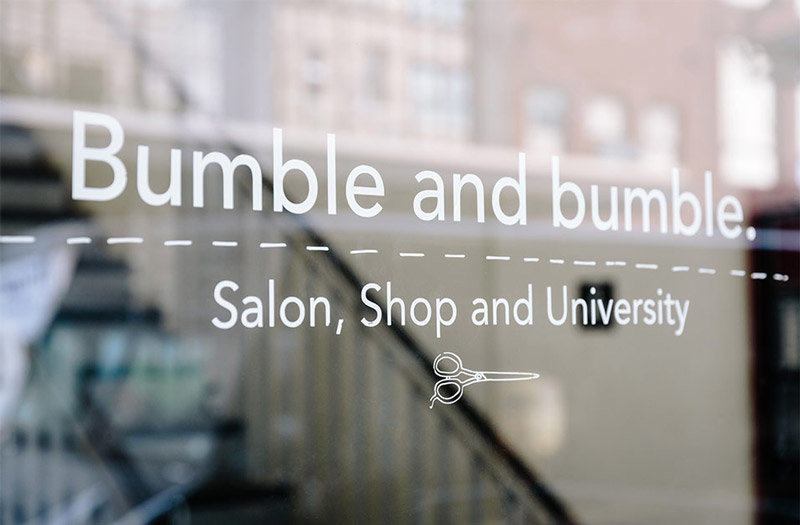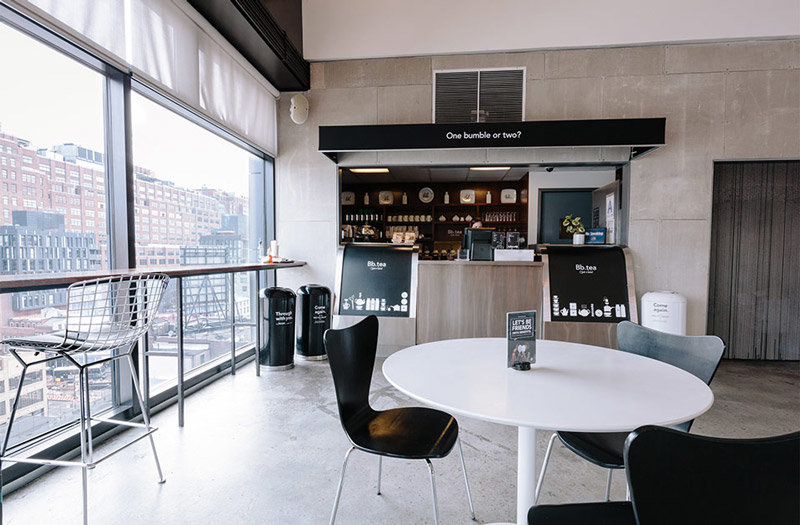 Hair magic starts here.
If you're coming to the House of Bumble for one of Bumble and bumble's signature razor cuts, the eighth floor reception is the place to start—but it's no ordinary waiting room. While you wait for your stylist, you can sip a latte from Bb.Tea, pick up your favorite products in the shop, and enjoy dramatic views of the Hudson River from sleek leather couches and community tables. During Fashion Week, the space transforms into one of the industry's most sought-after unofficial venues.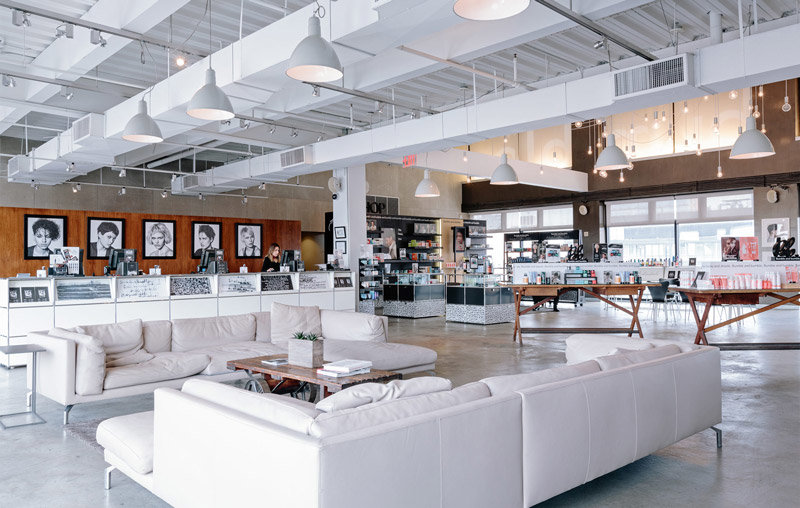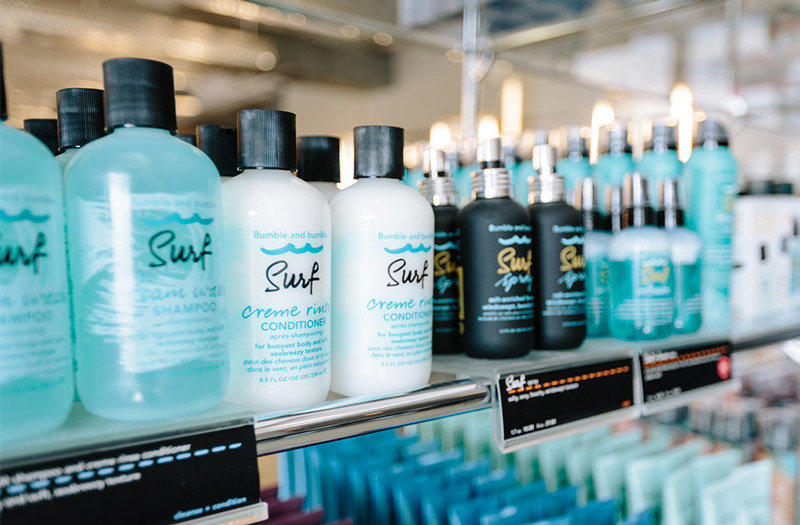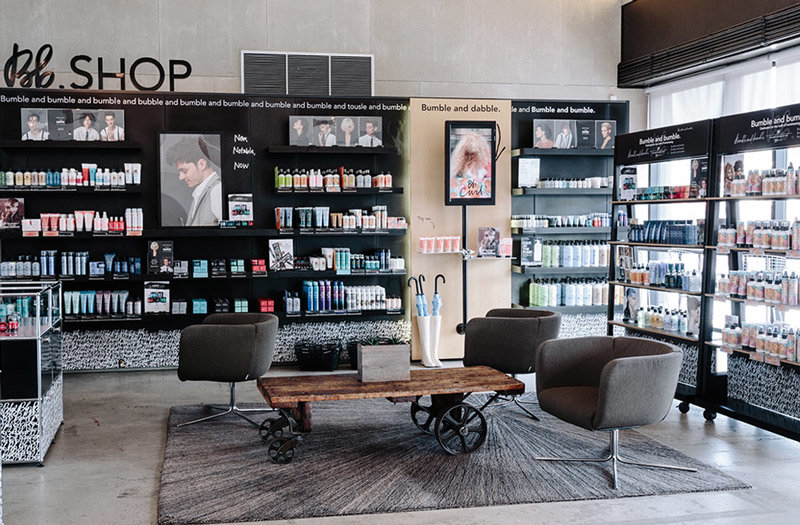 In the salon, "before" becomes "after."
The seventh floor is home to Bumble and bumble's downtown salon, with spacious rooms devoted to washing, cutting, styling, and coloring. It's here that clients' wildest hair dreams are brought to life by a team of world-class stylists committed to the craft of hairdressing.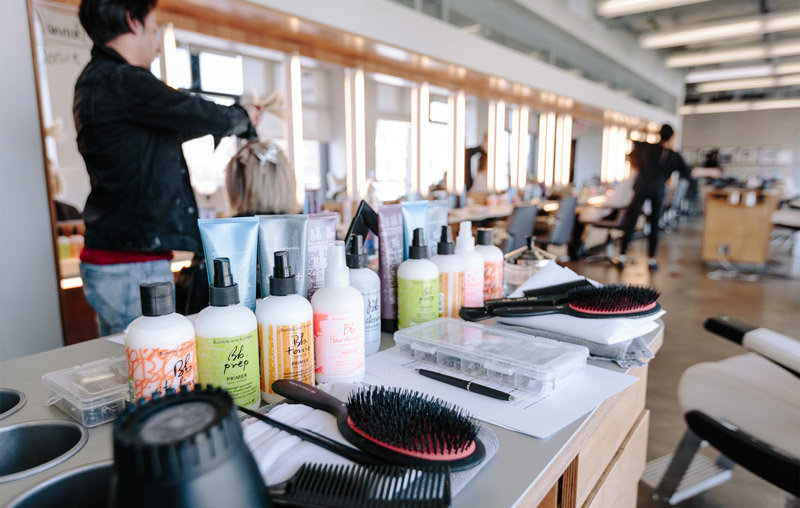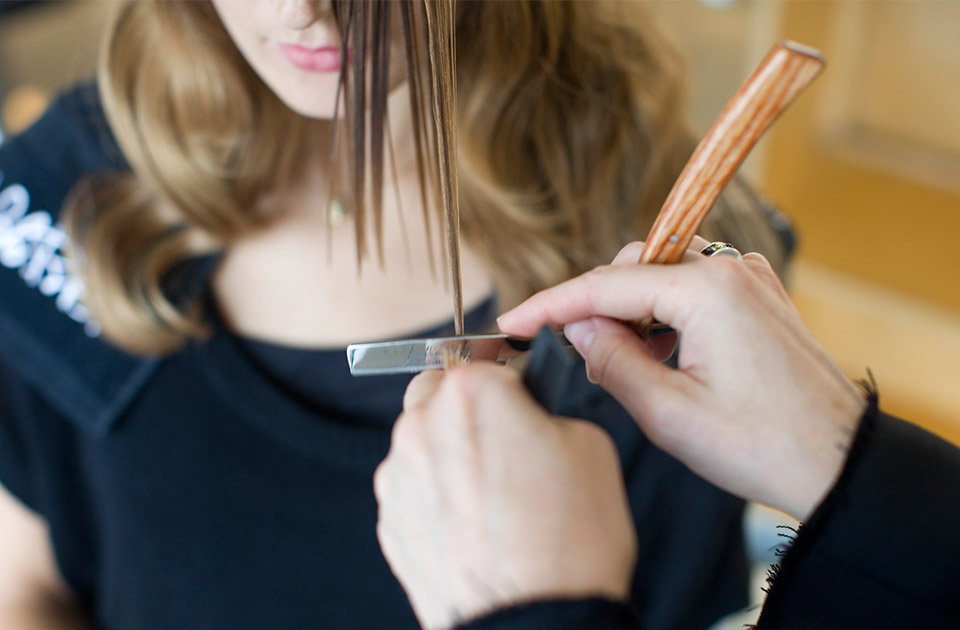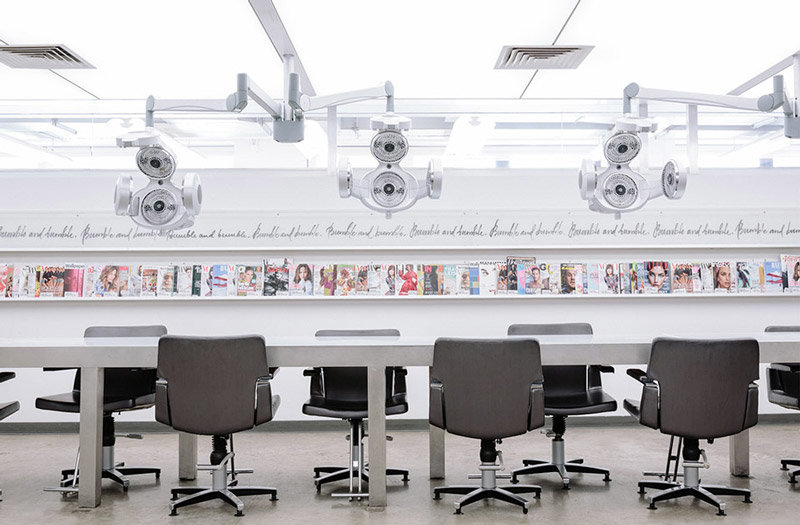 Class is in session at Bb.University.
Stylists come from all around the world to sharpen their skills at Bb.University, located on the floors below the salon. Students work with real models—not plastic mannequins—through Bumble and bumble's Model Project to learn how to customize cuts, styles, and color according to each client's unique needs.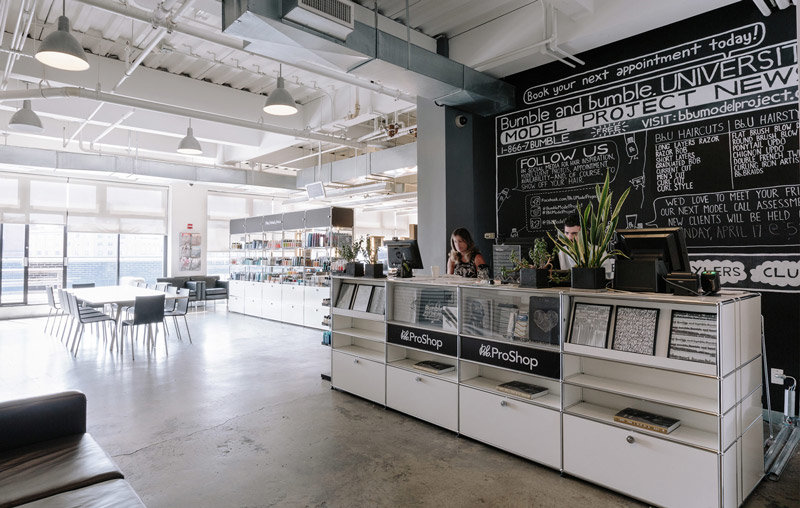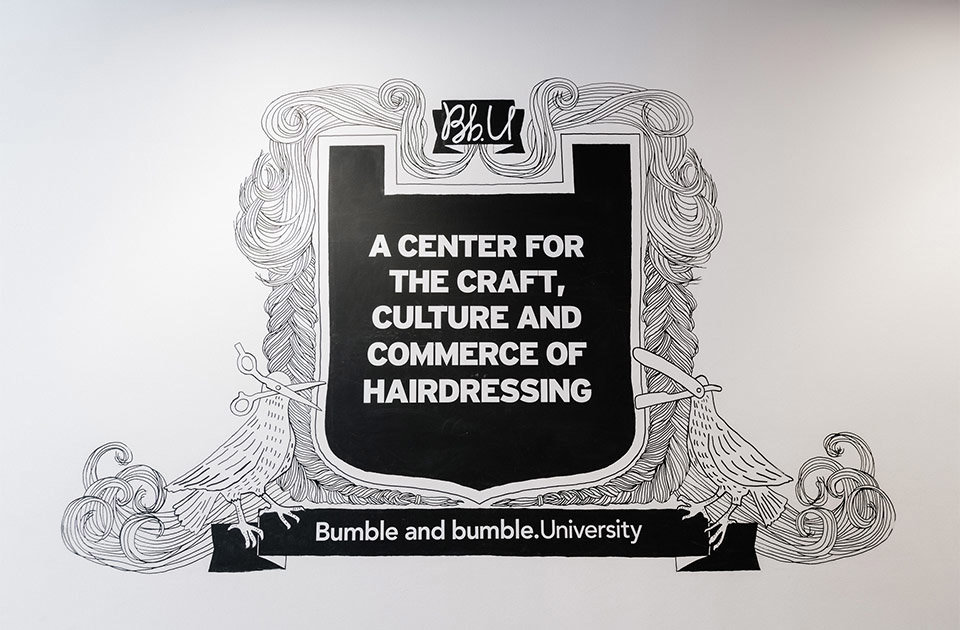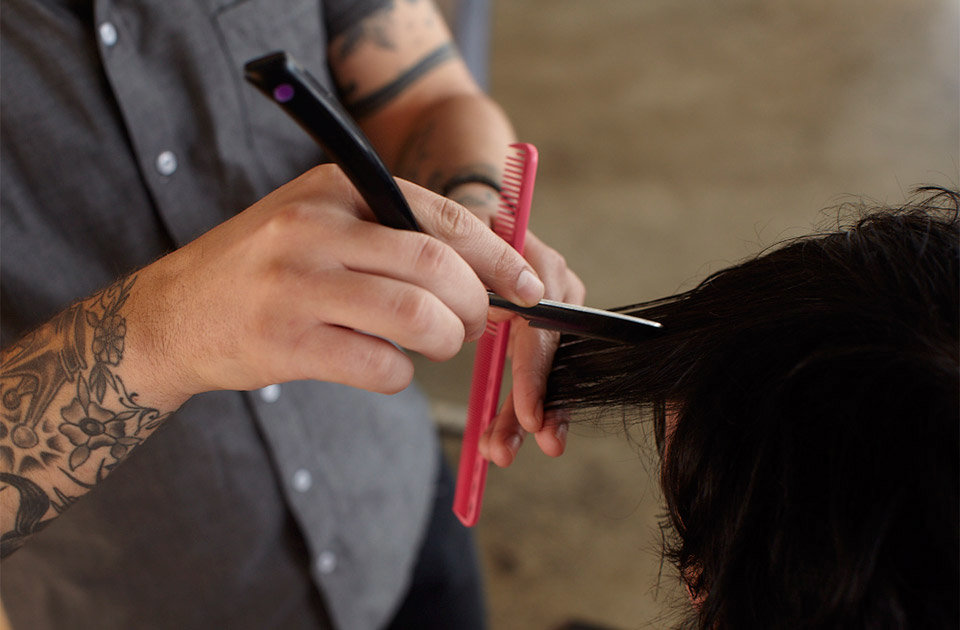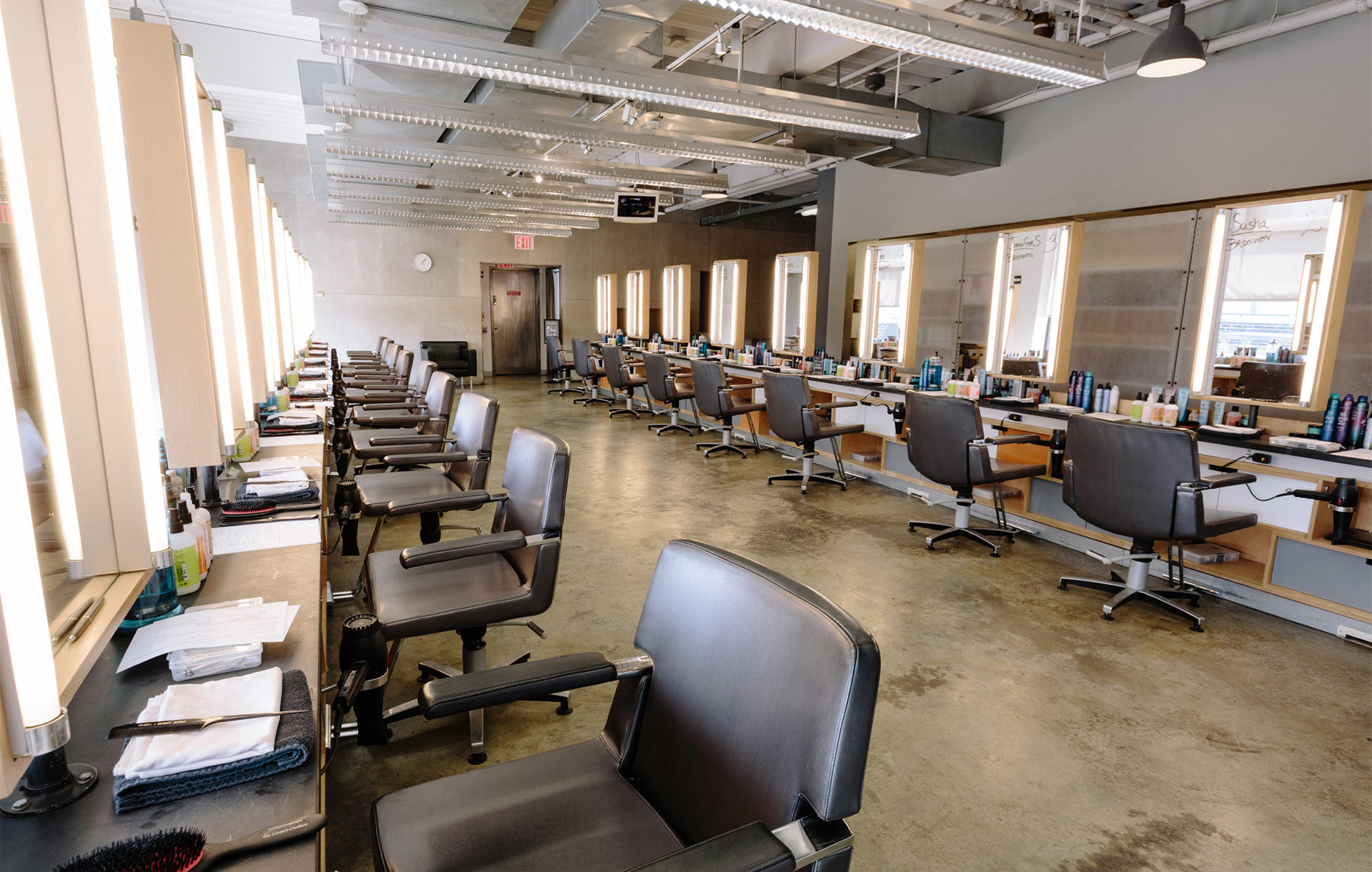 40 years on the cutting edge…
The walls of Bb.University tell the story of Bumble and bumble's 40-year legacy on the cutting edge of fashion, music, pop culture, and design. Images from iconic magazine covers, editorial shoots, and fashion shows follow the brand's rise from up-and-coming salon, to product innovator (Bumble and bumble's first product, Brilliantine, was introduced in 1990), to global leader in all things hair.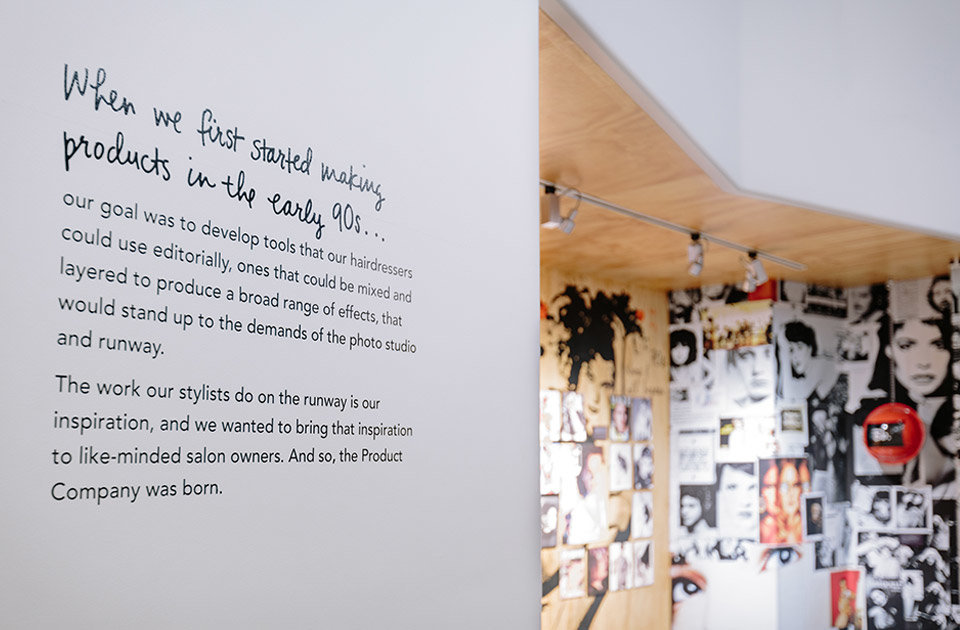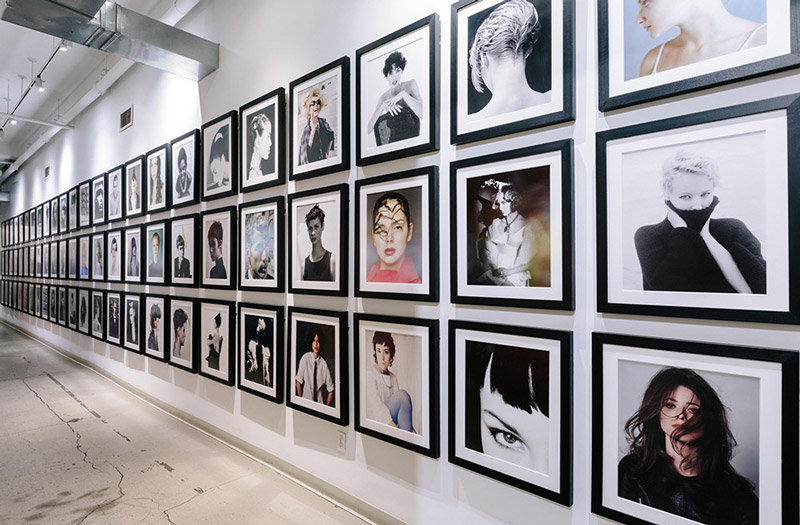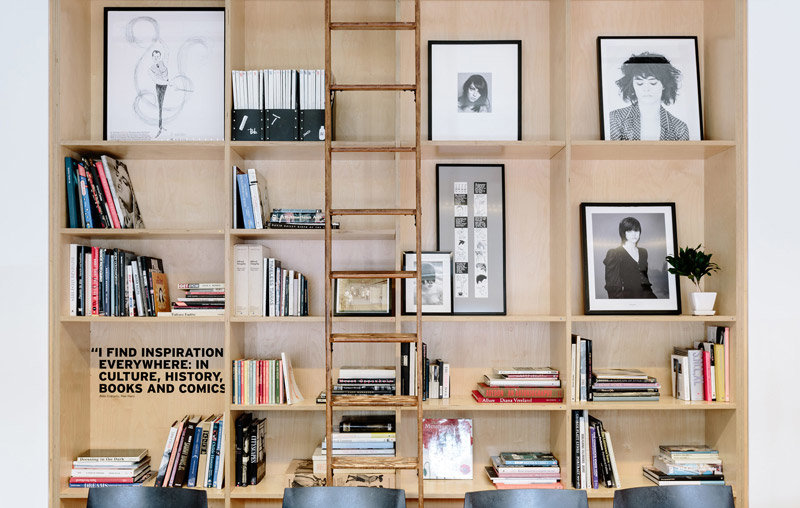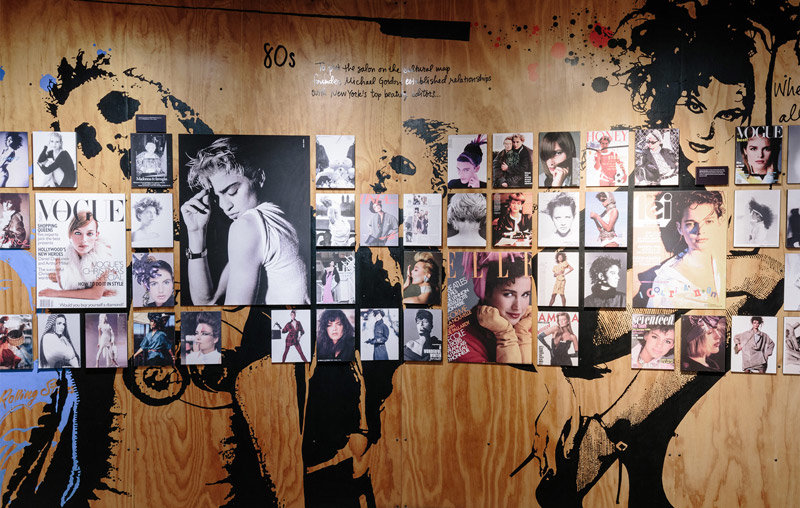 … and still committed to the craft of hairdressing.
Somehow, with everything going on inside its walls, the House of Bumble manages to retain that signature je ne sais quoi coolness that has set Bumble and bumble apart since the beginning. Even after four decades—and millions of models photographed, fashion shows styled, products launched, and trends created—it's clear that Bumble and bumble remains passionately dedicated to creating really, really good hair, both on the runway and off.