3 Ways to Apply The Weightless Veil Blush Palette
Whether you're never caught without blush or just dipping your toes into the world of cheek color, it's undeniable that blush is powerful. A pop of cheek color can instantly perk up your look and your mood, which is which is especially helpful for those of us who have been spending a lot of time indoors lately (thanks, COVID). Even if the pandemic has snatched away your dreams of days spent outside, Wayne Goss's The Weightless Veil Blush Palette is an easy way to help you fake it 'til you make it. Ahead, Wayne's tips and tricks for using these versatile cheek duos to create a healthy, warmed-by-the-sun glow—even if you spent the last week parked on your couch catching up on Netflix.
---
Blush Only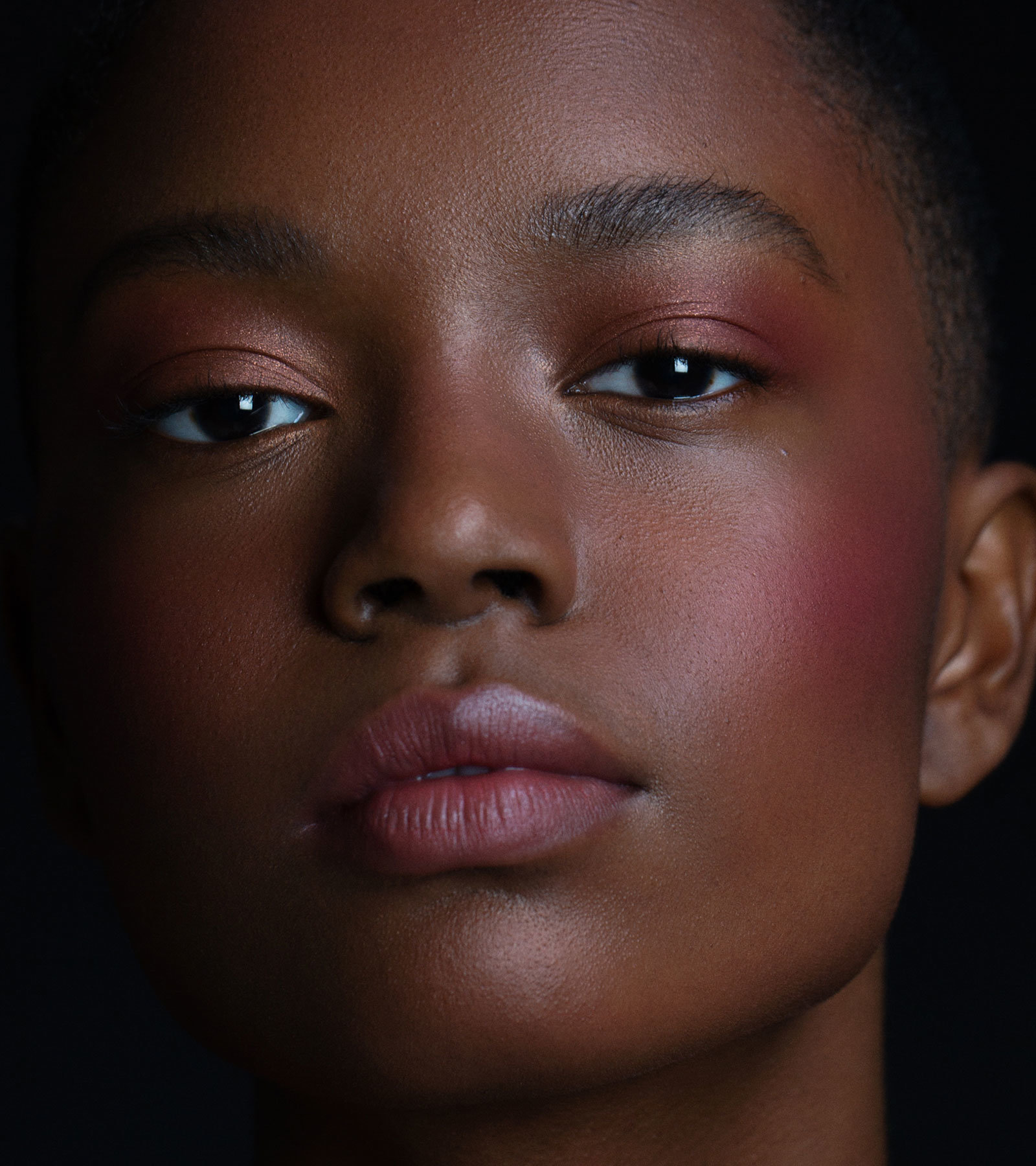 For a flush of color without any shimmer, Wayne recommends swirling a fluffy powder brush into the blush shade, tapping off any excess, and applying the color to your cheeks. You can start by buffing color into the apples of the cheeks and working up and out towards the temples, or you can place the color anywhere you want. Add more layers of blush to build up from a sheer, natural flush to a bold pop of color or whatever your heart desires.
Wayne's tip: When you're done applying blush to the cheeks, sweep any remaining pigment on your brush along the hairline for an all-over, monochromatic flush.
---
Pictured: Danielle K. wears The Weightless Veil Blush Palette in Vivid Azalea.
---
"The reason I created matte blushes is that I wanted to give you the option of adding shimmer. It's the best of both worlds."
— Wayne Goss
---
Blush + Highlighter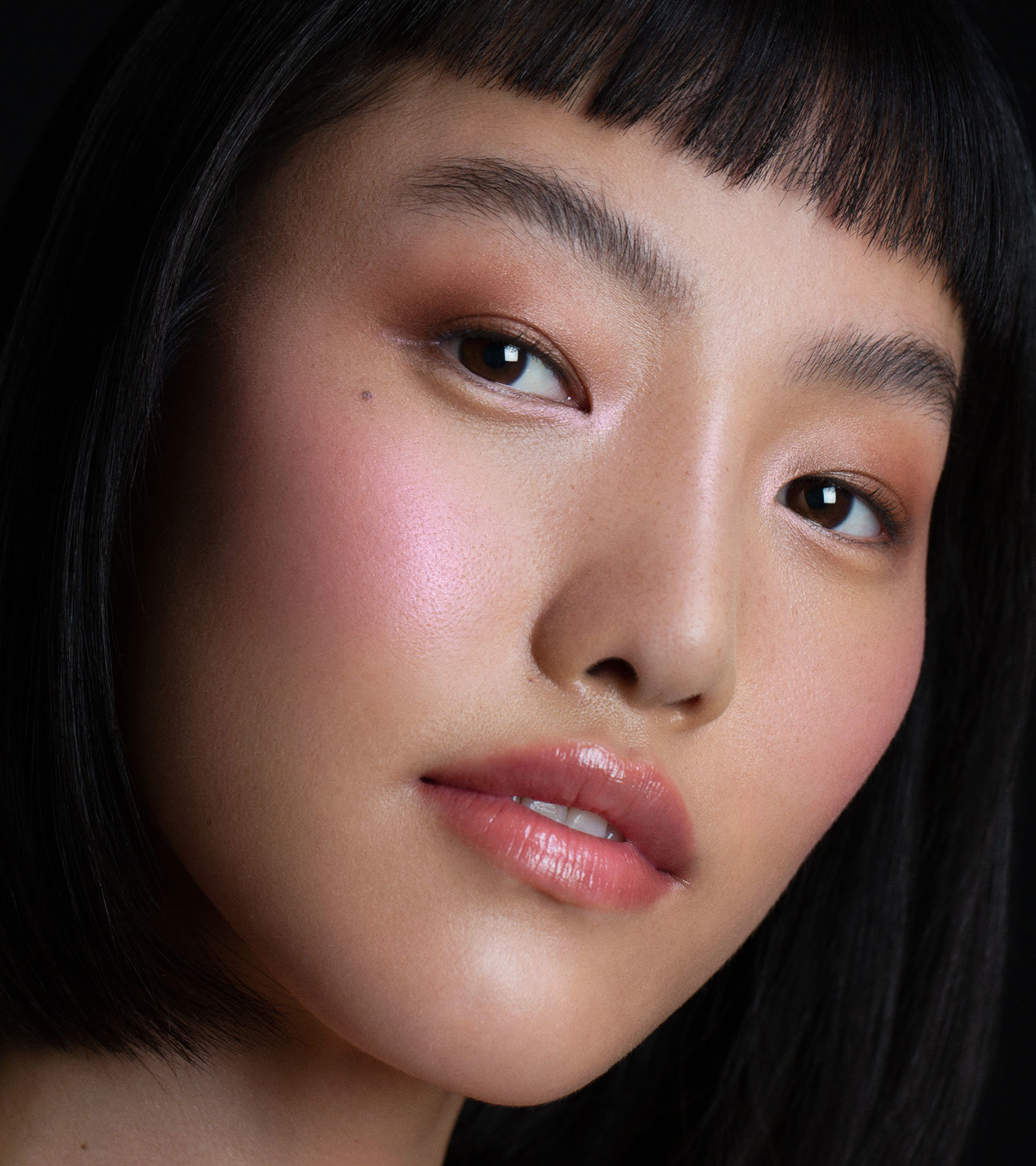 We love how this palette makes it easy to add a hint of glow if you want it (or leave it off if you don't.) To add a shimmery finish to your cheek color, Wayne likes to dust the highlighter shade on top of the blush as a glistening topper. To lift and brighten your features even more, use a tapered powder brush to apply highlighter to the high points of your face, like the tops of cheekbones, cupid's bow, browbone, and bridge of the nose. Keep layering until you reach your perfect level of glow.
Wayne's tip: Use your fingertip or a brush to pat highlighter onto eyelids and the inner corner of the eyes for a youthful, eye-opening effect.
---
Pictured: Mikaela K. wears The Weightless Veil Blush Palette in Blush Peony.
---
Highlighter + Blush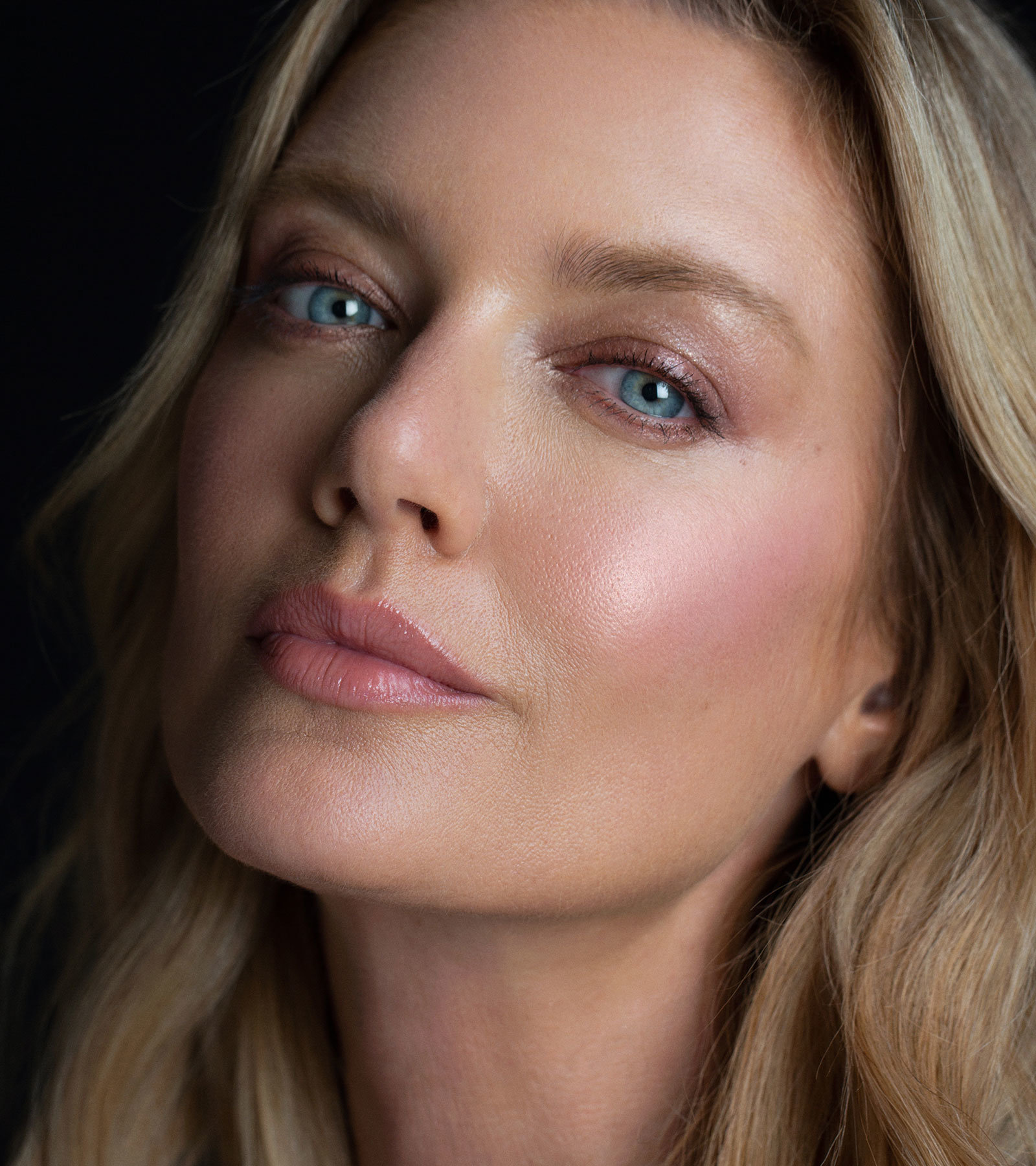 This is Wayne's favorite trick for adding an ethereal glow to the skin. Start by using a fluffy powder brush to apply highlighter all over your cheeks. Then, dip a brush into your blush shade and gently dust it on top of the highlighter, making sure to blend any visible edges. As the shimmer of the highlighter gets worked into the skin, you'll be left with a subtle, soft-focus glow and a hint of color that appears to radiate from within. Add another layer of blush (or more!) if you prefer more intense color.
Wayne's tip: These highlighters look gorgeous on the body, and the pans are big enough for a large brush. Lightly dust over collarbones, shoulders, and any exposed skin for an all-over glow.
---
Pictured: Anastassija M. wears The Weightless Veil Blush Palette in Vivid Azalea.
---