Jeremy Scott's Digital Muse: Niki Takesh on Pastels, Fluoro Paint, and Hating Lip Gloss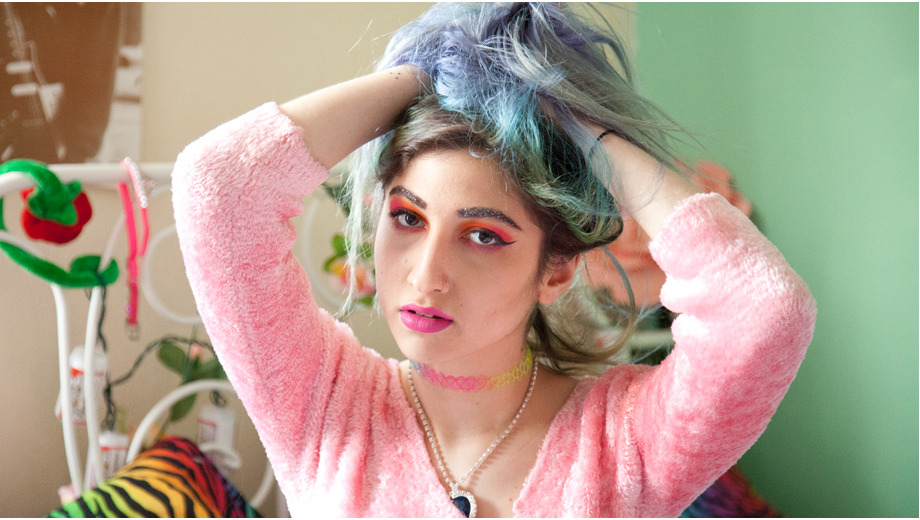 Upon meeting Niki Takesh, it isn't hard to see that there is something undeniably special about the twenty-one year old. With a style all her own and the confidence to pull it off, she has an "It-factor" that most people wish they could possess. Her site has gained a following of people who share her love for Britney Spears, Lisa Frank, and late '90s to early '00s pop culture. Even fashion designer Jeremy Scott took notice, using her site as inspiration for his Spring/Summer 2013 collection. Recently, the uber trendy online store, Nasty Gal, made her the face of their newly revamped vintage site.
Fashion and beauty aside, Niki explores other forms of expression in the realm of social media. A few months ago, she starred in a popular YouTube video which gained over 600,000 views within a span of three months. Niki Takesh is truly a self-made girl in a prepackaged world. She follows her own inner muse to achieve a style and look that is all her own. As we sat down for an interview, she was in the middle of creating fluorescent floral crowns in her bedroom. "I probably shouldn't be doing this on my carpet," she exclaimed, as blinding lime green paint shot from the spray can.
When we got a glimpse of her bathroom, little bins were scattered everywhere, filled with jars and tubes of all kinds of makeup; eye shadows and lipsticks in colors from here to the other side of the rainbow. She started doing her makeup as we chatted. Find out about her earliest makeup experiments, current inspirations, and what holds in store for the future of beauty.
---
B: WHEN DID YOU START EXPERIMENTING WITH COLOR?
I'd have to say that it started around eighth grade. My best friend and I were always buying crazy colored eye shadows. Guess I've always been attracted to the un-ordinary.
B: WHAT ARE YOUR FAVORITE BRANDS? LEAST FAVORITE?
I love Nars, Make Up For Ever, and Lime Crime.
B: AND YOUR FAVORITE PRODUCT?
Make Up For Ever Palette.
B: WHAT BEAUTY LOOK ARE YOU INTO RIGHT NOW?
Lipsticks that aren't black, but almost black. Like Kat Von D's Homegirl or Cyber by MAC.
B: How does your boyfriend feel about your love for makeup?
We can't make out when I have lipstick on. He definitely appreciates it though, it's cute.
B: Look or color he likes the most?
He really likes when I do a neon orange lip.
---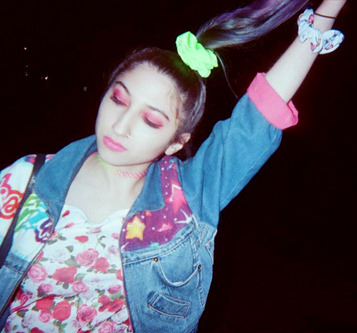 B: Is there any specific makeup product that you don't like to use?
I don't like drugstore lipstick. To me, it's worth going the extra mile and paying $15 for a higher quality matte lipstick than to pay $5 for a glossy one. Wait, lip gloss. I hate lip gloss.
B: Do you ever feel like the beauty industry is missing something?
Yeah... the in-between colors. When I go shopping there's blue and there's purple, but I want the colors that are in-between. They don't have this color that's between pink and orange or the color between that green and this green [referencing her grassy zebra-print comforter].
B: Would you ever consider creating your own line of cosmetics?
Absolutely! There is always room for expansion within the beauty industry. Technology is on the rise and I'd love to see these new innovations interpreted into cosmetics. Personally, if I could create anything it would be cosmetics for the future. I'm talking LED holographic color-changing lipsticks, nail colors, eye shadows!
---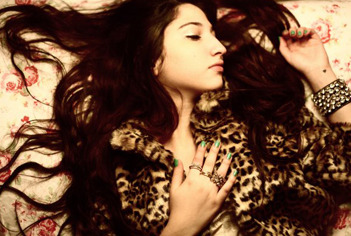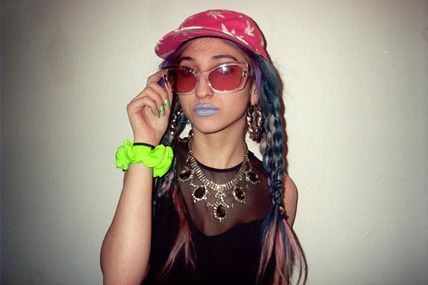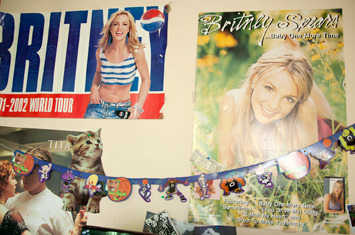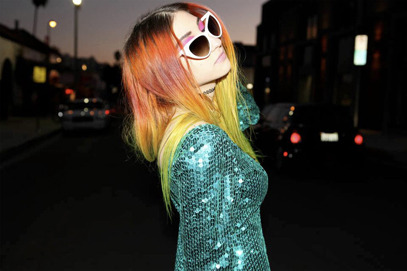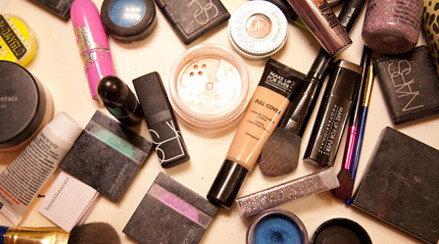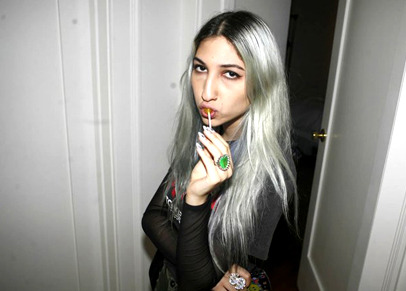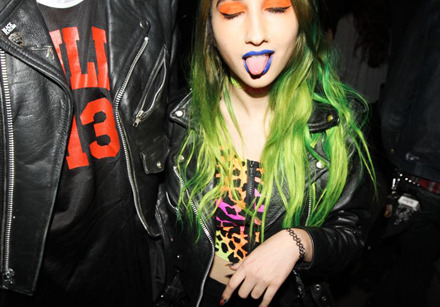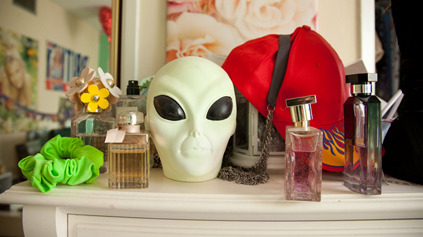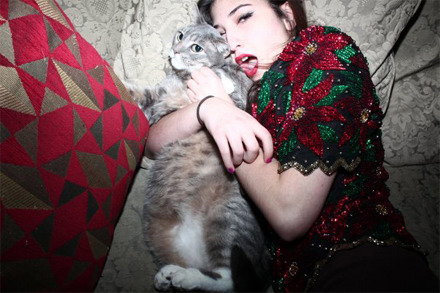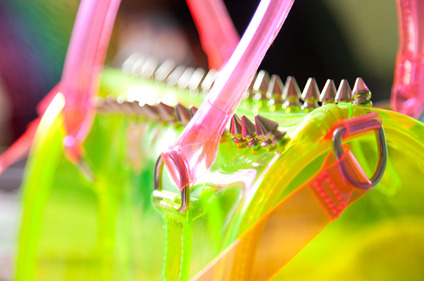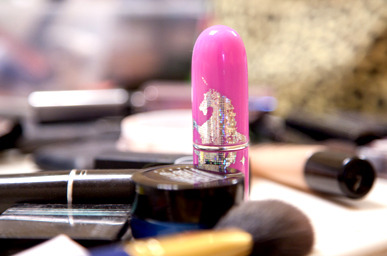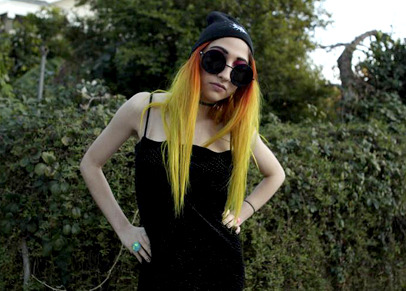 ---
Images courtesy of Niki Takesh