Beauty Product Reviews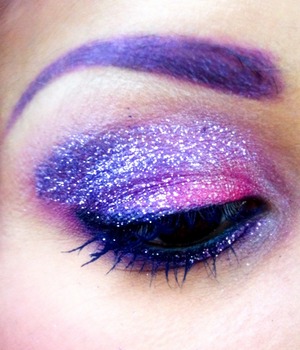 OMG - THE best glitter out there!!
I have 3 of the glitters from Lit and they are awesome! The one I use most is a purple medium cut glitter in Twisted Sistah size#3. I also have Champagne Wishes size #2 (a neutral all-over glitter that looks awesome over all eyeshadows) and Cowgirl size #2 (a bronze/burnt orange glitter that looks amazing in the sunlight!) They are easy to apply using Lit's Clearly Liquid base so that you can get a liner effect or a feathered, all-over-the-lid coverage. Once the base has dried it will stay all day without any fall out. I've never had any irritation using it. It is water based and contains NO alcohol! With a massive selection of hundreds of colours, cuts and finishes you can safely use Lit Cosmetics on the face and body. Just awesome!