Beauty Product Reviews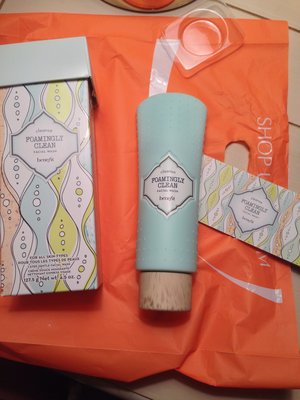 When first using this I heard a lot of great reviews on this besides one or two that said It made there face dry . The directions say to damp your face and then put the wash onto your face need very very little
When first using this I heard a lot of great reviews on this besides one or two that said It made there face dry . The directions say to damp your face and then put the wash onto your face you need very very little to use a small amount goes a long way and then you rub it in to get the foam effect . Right after I washed my face seemed a lot brighter instantly , all my makeup was off and my face was so soft I got a lot of compliments on how nice my face looked and how much brighter it looked by my fiancé . This is a great investment . This is better than makeup wipes and it's good with imperfections (zits , scars ) Get it !!

Best eye shadow I have ever used , it was totally worth out much it was and It last all day , one of the great things Is that
The eye shadow actually staus forever and all the colors in the pallet blend so perfectly . I used the urban decay naked 2 pallet and this is way better than it was it was a little bit better in my honest opinion . If I was choosing between naked 2 and this I would choose this!