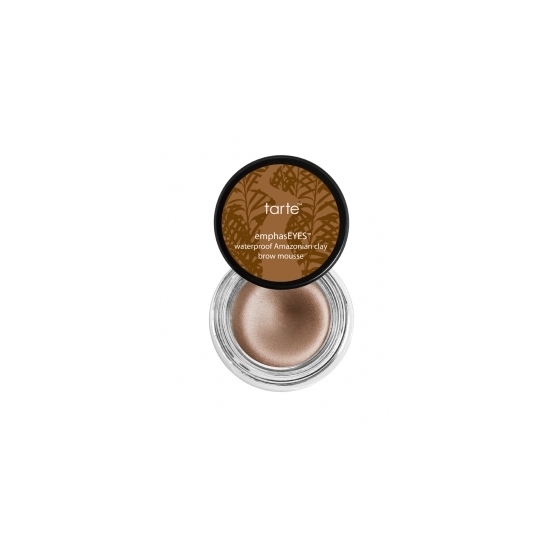 Rollover image to zoom
Reviews
Feb 06, 2013
PLEASANTLY SURPRISED
I received this product in a kit I purchased from Tarte and Im so glad I discovered it. Its the first brow product that lasts until I take it off. I dont have to worry about my brow disappearing or rubbing off throughout the day like I did with other brow products. Its now my holy grail brow product. I also love the brush it makes it so easy to apply.
Sep 14, 2012
This will last a lifetime!
So if you are a brow freak like me and feel like you've tried out almost every single brow product, trust me, you will love this product. This comes in three different shades, so I don't know how convenient that is, but I have medium brown, and it is so much darker than you would think it to be! Medium brown is more like a Dark Brown, so be aware of that. Anywho, this is like a cream brow product and TRUST ME! a little goes a LOOOOOOOOOOOONG way!! The first time I applied it, I only got a little (or what I thought was a little) and it turned out to be way too much! But the quality of it, and the product itself is really truly amazing. Now just because it says waterproof, don't be scared to try it! This will come off with makeup remover wipes, but just because I said it comes up with makeup remover wipes, don't be skeptical about it's staying power! This lasts a lot longer than most brow products. Yes this will last if you go swimming for a bit. The brush it comes with is very convenient and is probably the best one to use with this product (or any other angled brush like that). I've had mine for a while now, and it still looks like I haven't touched it! Like I said, a little will last a long time!