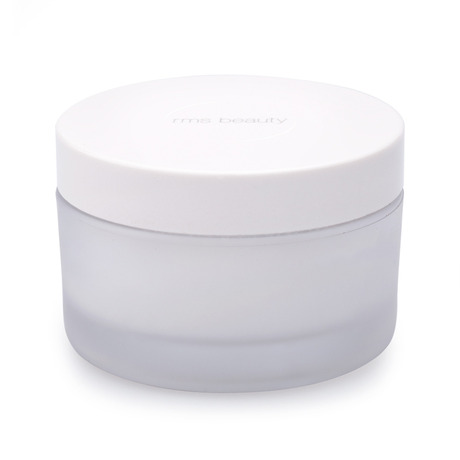 Raw Coconut Cream
$18.00 - $42.00
rms beauty Raw Coconut Cream can be used as a makeup remover and a skin/body moisturizer. It can remove all makeup, even waterproof mascara, while conditioning lashes! Apply a minimal amount rms coconut cream and work gently into the skin. Remove with a soft cloth. rms raw coconut cream can also be used as a body moisturizer to soften dry elbows, knees, shoulders - anywhere you have skin! Allow coconut oil to absorb before dressing. Or are you looking for a natural deodorant? Simply apply to clean, dry underarms!

This pure, certified organic, raw, unrefined, virgin coconut oil is untouched by heat or chemical treatment before, during or after pressing. Left in its raw state, every living enzyme and nutrient is left intact to nourish skin and lashes. Coconut oil is known for its anti-microbial, anti-fungal and anti-bacterial properties that help remove dirt, make-up and bacteria from the skin. With excellent natural anti-oxidant protection, coconut oil prevents free radical damage and stalls premature aging.

**Please note that because this product is made only of coconut oil, the cream can liquefy at warmer temperatures, but will become solid again once in room/cooler temperatures.**

Now available in 2.5 oz. and 8 oz.
5 Stars

7

4 Stars

0

3 Stars

2

2 Stars

1

1 Stars

1
Total Reviews:
11
*Cocos Nucifera (Coconut) Oil

*certified organic
More to love from RMS beauty!