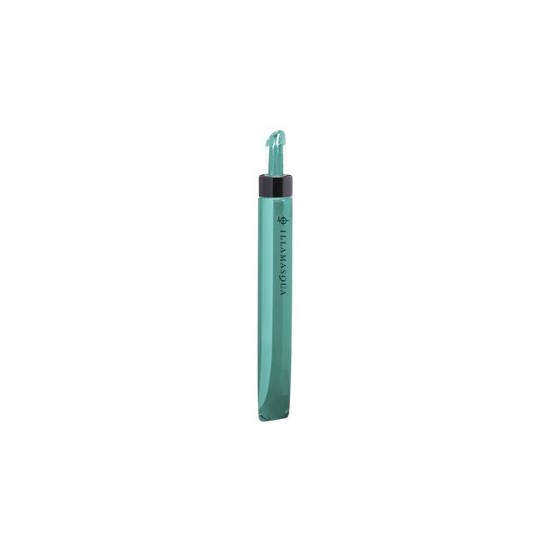 Rollover image to zoom
Reviews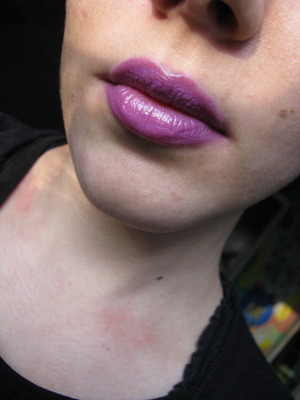 Absolutely amazing!
I cannot even explain how much I love this lipgloss. It's extremely comfortable-I'm really picky when it comes to gloss! Not sticky at all, but lasts a good while. Since the color is so intense, it's easier to use a lipbrush to get a nice, even, opaque color application. I feel so daring when I wear this, I love it. You can even apply it thinly and it gives a nice tint of purple, but if you apply it thickly it gives a full blast of a vibrant grape color. Completely recommend! I want all of them.
LOVE!
One thing I have wanted for a while was a red lip gloss, a few I have seen look lovely in the tube but don't really have much colour on the lip. I spotted this in a YouTube tutorial and was very impressed. The gloss feels lovely, is an amazing colour and actually stays where it should. Also, if you order online they pack their parcels beautifully!
Sep 24, 2013
Stunning!
I am so shocked there are no reviews for this product. It is fantastic and so unique. I purchased this months back and fell in love. This gloss is opaque and has the most unique colour (iridescent shimmer) to it that makes any purple lipstick look so pretty. I have received countless compliments when I wear this product. This gloss lasts long and has a thick consistency but wears comfy and isn't sticky. Wearing it alone is still is vibrant and stands out. This is a must for any lip product junkie. This has made me fall in love with the brand and want more!
Mar 17, 2012
Love it!
I purchased the Intense Lipgloss in Indulge and it is the most gorgeous hot pink ever! I love how it intense that I use a small amount of it for application. This is also my first Illamasqua product to own and will get more of their lipglosses soon!
INTENSE IS A UNDERSTATEMENT!
I love this its a liquid lipstick!! I have hermetic and boy its bold and I LOVE IT! I just love how it looks but you need a brush cause it is a bit thick and I still haven't found a good lipbrush yet.
Amazing Pigmentation
there amazing ontop of a lipcolour or by there selves they are a bit sticky but i just put colour then this and then blot and its not to sticky anymore they have such amazing colour i love it
Wonderfully pigmented, a little sticky
I snatched some of these up while at the Sephora in NYC--snagged Hermetic, from the Art of Darkness collection and (surprisingly) the last Fierce. I had been desperately hunting down the perfect purple gloss, and found that this really is it. Normally, I hate squeezy-tube applicators. I still think this would be way better if it had a wand applicator, but the opening is small enough that not too much product is dispersed and you have the option to layer on more or wear less. I found that with the darker shades (Hermetic), a thinner application can be a little spotty. But they stay nicely in place, providing you don't eat a meal while wearing. One thing I don't really love, though, is the stickiness of the product. It's very tacky, which is good for adhering to your lips, but also great at sticking to your hair, your upper lip, your straw, anything else that gets in its way. Over all, beautiful product, love the colour range, but wear it on a day you don't expect to do much with your lips.