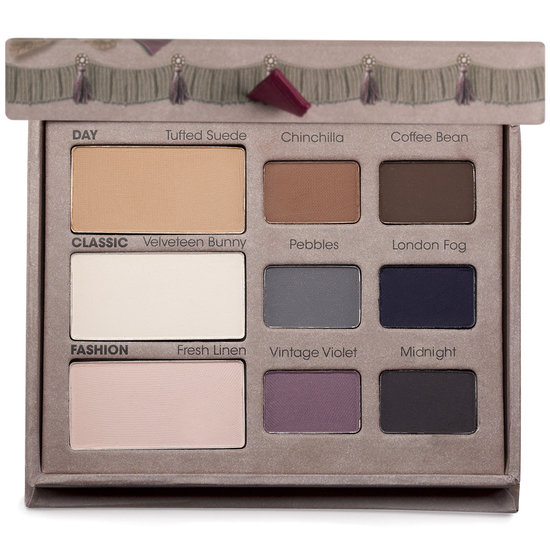 Rollover image to zoom
Reviews
This is the Naked Palette UD fans wanted but never got.
I say that because after the 1st Naked palette came out, the fans were calling for more matte shades, but only got 3 in the Naked2. Like many, I was really annoyed by this because I don't go around wearing glitter and shimmer every day of my life. Then I saw this Too Faced palette, swatched it at Sephora and took it home immediately. The shadows are smooth, easy to apply, easy to blend, and it has the perfect range of shades that can be used to create or balance out any look. I keep this at the front of my palette storage shelf because I reach for it non-stop. I can't even count how many people I've recommended this item to. The only issue people might have could be with the packaging, because it's kind of thick, but it is nice and compact. The good thing about that is that the sturdy package will help keep the shadows from crumbling during travel as well. I cannot say how much I LOVE this palette, but I think you get my point. This is definitely a must-have holy grail item for me!
love of my life
Let me start off by saying I think more Make-up companies need to bring out all Matte shadow palettes. I do use shimmery shades but I have a long time love for Matte shadows and this pigmented palette is amazing:)
Dec 12, 2012
Lacks payoff/Chalky
Okay, ladies and gents, I tried really hard to like this palette (because it was so pricey) but it never won me over. The lack of color payoff on the lighter shades really frustrated me ( I tried to apply it with brushes and my fingers and used a lid primer). The colors came off as chalky to me even with primer and shaking off fallout. I bet the other palettes are great but this was a miss. I will attempt to return this. :(
I have these for like a year, and i love them! looks very natural and colors are beautiful. Easy to apply and blend, and in the box there is also 3 cards that helps you to create a stunning makeup.
Mar 09, 2013
some colors are chalky
I had a habit of giving too faced kits to my aunts and cousins on the holidays because the packaging is cute.So I decided to get this kit. Pros: cute packaging, adorable cards for demos for people who want to learn how to do eye makeup, and beautiful colors on the pan. The cons of this makeup is too much fallout, some colors come out looking chalky the lid, and it took less than an hour for it to begin to disappear on lid or some started too look transparent. Keep in mind used 3 different primers as well to see if it worked better but no amazing results. It's not great but not horrible. I can see my younger cousins liking it though.
meh
After all the hype I thought I would take a look at this product so I pulled it out from my makeup closet and brought it to set. I was disappointed in the lack of pigment and staying power. Others had reviewed it as blendable but I found it to be inconsistent in its application and consistency. I think this would be a great gift for my mom but not the type of product I would recommend to a professional. I thought the packaging started to look messy after being in my kit for a short time and I hate shadows that have such fall out. Ill pass this on to an assistant. meh.
My Go-To Eyeshadow Palette
Love love love to use this palette for everyday and professional makeup look, as well as for photography! I love that it is Matte and it creates the definition/contour I need to enhance my eyes. I often use my fingers for its warmth when applying this eyeshadow because of its powdery consistency. It is my go to makeup!
Nov 26, 2014
Good for beginners
I've had this palette for about a year or more and it's a great palette for those that are starting off learning how to use darker eyeshadows and blending. The darker shades like the navy blue are harder to blend on the crease, and lack pigmentation. I use this palette for a night out but it's more of a backup palette. I agree that it is somewhat chalky and transparent. Not amazing but not horrible
Jun 08, 2014
Great colors
Not the greatest for durability and application. I'll use it, but it's not my go-to palette :(. If you want a light look- it's great for that Some of the colors work well together.
I love all matte everything idk why Its very perfect and clean to me dont need to be heavy handed while using these shadows blend nicely def affordable and colors last along time the guide shows u nice looks to create u need a good base before appling this shadow some fall out pack on and blend blend blend nice color pay off stays all day