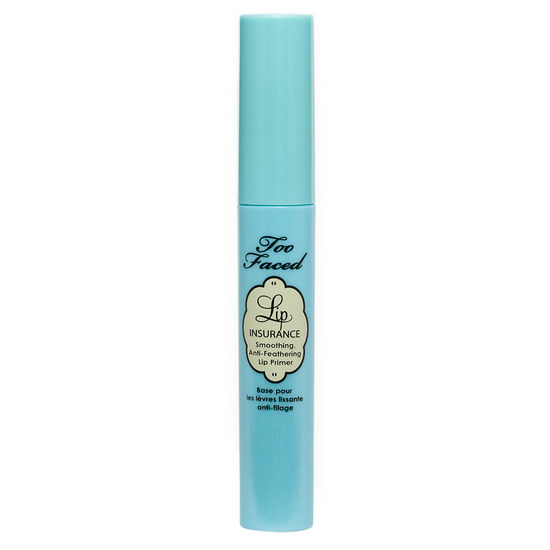 Rollover image to zoom
Reviews
i don't wear lipstick so i didn't think i'd need it but i do wear lip gloss and i was tired of constantly reapplying it. this lip primer is amazing though! it helped my lip gloss stay on and it still looked fresh!
Wow.... Just WOW
So bought this because my cousin recommended it to me. Didn't really think a lip primer was really necessary to purchase but oh my gosh.. went back to buy another one. This product not only locks down the color on your lip for a long period of time to prevent color fading but it also gets rid of the lines/creases when you apply it so that your lips look even more smoothe and beautiful :)
My lip color doesn't go anywhere! No matter the texture I'm putting on top it stays in place, even when drinking! I put this under highly pigmented lipsticks and even thick glosses. I never have that lip nightmare where there's pigment only on the outer edges of my lips and natural color in the middle. I have this on whenever I wear a lip color.
Feb 05, 2013
A must have!
I put my makeup on at about 7am. I wear any color lips, especially red, with this primer and it'll stay perfect until after I eat lunch. My lipstick, no matter the brand, will stay on through drink and eating a small snack. The color might fade a tad, but it stays in place. Nothing bleeds or fades unevenly with this. It's definitely worth the price!
Dec 17, 2012
Best Lip Primer!
I've tried a lot of different lip primers and all of them have been disappointing, except for this one! I love Lip Insurance, it is the only thing that will keep my red lipstick on all day long! Just one more reason why I love Too Faced!
really helps with a bold lip
I love using this if I'm wearing a bright lip. It helps the color stay put and not feather or slide across my face or onto my glass. It loses one star because the applicator is kind of awkward if you have full lips.
Just awesome!
This primer truly works wonders! It keeps my gloss and lipstick on almost throughout the day. Feels light and cool on the lips. It's another makeup must have for all the ladies out there.
Dec 16, 2012
Awesome!
This stuff really does work great! My lipstick stayed on all day without smudging or budging. It really locked it into place. I highly recommend trying it for yourself!
Its ok...
I'm surprised to see so many positive reviews. I bought this because of how much I LOVE the shadow insurance, and have been disappointed each time. Lips are often the last thing I think of however, so its possible I haven't given it a fair shake. It doesn't hurt anything, but it doesn't seem to really help lip color stay on longer either.
Dec 12, 2012
Awesome!
I used to really despise lip products because I was constantly reapplying them. This product is AWESOME and doesn't end up with that dry and cracked look. It works well with glosses or lipstick.