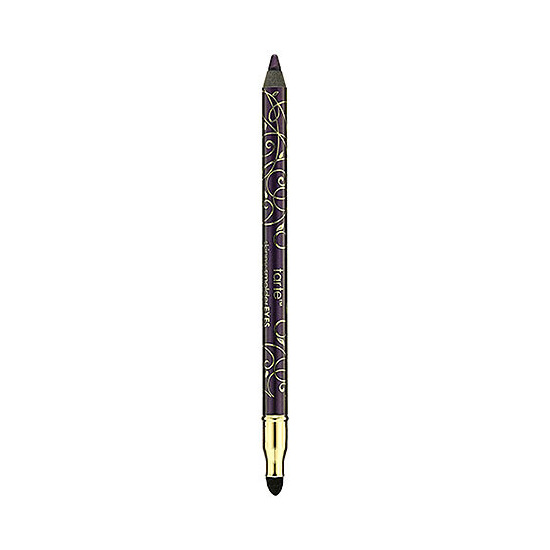 Rollover image to zoom
Reviews
HOLY EYELINER BATMAN!!!!!!!!!
Ok, so first of all I have NEVER EVER used a pencil eyeliner and been THIS blown away. I bought this in a EyeSmolder Holiday kit and this is now my HOLYGRAIL eyeliner. It does everything a kohl does, yet can give you a perfect wing like a liquid if sharpened before use. Holy cow, did you read that?! Yes, I said can give you a perfect wing like a LIQUID!! First time I attempted this and stopped what I was doing, looked at the liner and said out loud, "Holy cow you are awesome." Yes, I talk to my makeup...It glides on very smoothly on the waterline and comes off black as black as black! If you have Loreal Carbon Black intense liner (the creamier one-not set in wood) it gives off that type of application but does not smudge or move as much. The waterproof claim is eh...it moves on the waterline and like any other line builds up over time into your tearduct. I would still recommend this to others and did a comparison of this on my Facebook page to MAC's smolder. Tarte won the product smackdown!!!
Great eyeliner!
This pencil is everything I wanted in a waterproof pencil liner. Except when I fall asleep in this I wake up with crazy raccoon eyes. Which is not the case if I fall asleep wearing Urban Decay's 24/7 eyeliners. But I will forgive Tarte for this because I shouldn't be falling asleep in my makeup. :) It's a super creamy, very well pigmented black (Onyx) and it applies like a dream - No tugging or pulling whatsoever! My trusty Grindhouse sharpener (UD) did not meet the challenge, however, of sharpening this pencil. Actually, none of my sharpeners did. :/ This was obviously problematic. The tip of the pencil kept breaking off. I'm chalking this issue up to a faulty sharpener. Today I bought another Grindhouse and the Tarte pencil sharpened just fine. Also, the smudger is actually useful! I liked the smoky look it gave. It does set pretty quickly though so keep that in mind! I'm not sure if I would repurchase, if only because it doesn't perform very well on the waterline.