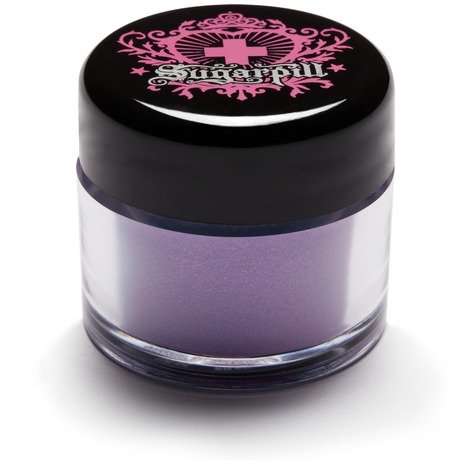 Loose Eyeshadow – Paperdoll
$12.00
Sugarpill Loose Eyeshadow in Paperdoll is a lovely lavender with dazzling shimmer and sparkle. Highly pigmented and velvety smooth for easy blending and stay-on power. Vegan.

Loose eyeshadows are packed by weight. However, some ingredients may still settle during shipping, which gives the appearance being less full.

* Colors are swatched over bare skin and over a primer/base
Ultramarines 77007, Mica 77019, Titanium Dioxide 77891, Iron Oxide 77499, Calcium Aluminum Borosilicate, Tin Oxide 778161, Silica, Boron Nitride, Magnesium Myristate

This color is actually a lot brighter and more pigmented than I expected. It's still a pastel-ish color, but it's kind of neon actually as well. The purple and white glitter make it super shimmery and nice in the sunlight. It's a nice lilac color, similar to the effects of a potassium flame. :)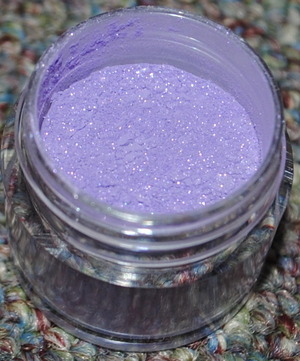 Lovely!
This is an amazing pigment! It was soft and blended beautifully.

As for Paperdoll, it is a very soft lavender. It takes an additional layer or so to get opaque covering, but it's worth it! It stayed all day and didn't crease when used with a thin layer of primer underneath. Also, I didn't experience any fall out. However, it is very important that you pack on the pigment before you start blending. This way, you get the most out of the product.

Overall, i'm excited to try out more colors!

Jan 02, 2012
pretty
i needed to get my hands on some sugarpill after all the great reviews online. Amy finally set up a booth at IMATS 2011 so I took the chance to grab a few items. They didn't have Poison Plum the first day but I ended up getting a few of the loose shadows. They had an awesome discount but there were so many people at the booth. I didn't want to give them (i think it was Tess) a hard time by taking too long to choose my colors. I wanted to play with them but I had to move fast. Anyway, Paperdoll is one of the items i picked up, it is so smooth and finely milled. I love the little pink sparkles in the shadow. I love the packaging and still keep it in it's box. The only bummer is that i feel it works best with a mixing medium and a sticky base. I feel that because it is so fine, it has the tendency to move if applied dry.