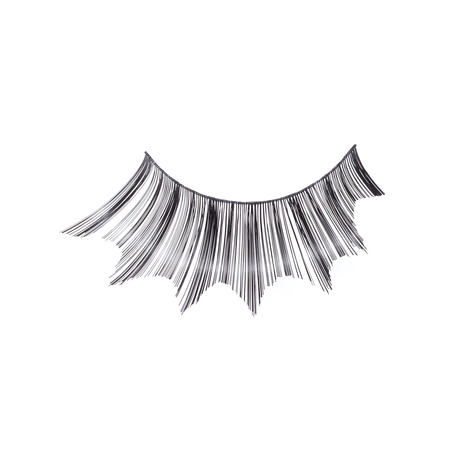 Charlotte False Eyelashes
$7.00
BEAUTYLISH EXCLUSIVE ITEM

No look is complete without fantastic lashes to enhance those gorgeous eyes of yours! False lashes are the quickest, easiest way to open up your eyes and make them appear infinitely larger. Eyelashes are reusable.

Eyelash glue not included.

Jul 26, 2013
Gorgeous!
I knew that these eye lashes were going to be dramatic, but wow! In person, they look bigger than on the modeling mannequin. I really like them a lot! And they do have that spider web like look to them, which makes it even better! :)

Easy application, lovely outcome!
They stay on all day and look amazing both on and off camera. I love the way they enhance the mystery in your eyes! Not heavy at all and add that extra flare for any occasion! Really impressed!

Mar 29, 2013
Exactly what I've been looking for.
These lashes, just, these lashes. <3 They are so perfect. I'm not a huge false lash person, but these almost spiderweb-esque lashes needed to be mine. It adds that perfect, almost creepy touch to any look. I love everything about them. They're the perfect size to make the impact you want to make with lashes like this, but lightweight enough so they don't weigh down your lids. Also extremely easy to apply for me, and I'm a false lash n00b.