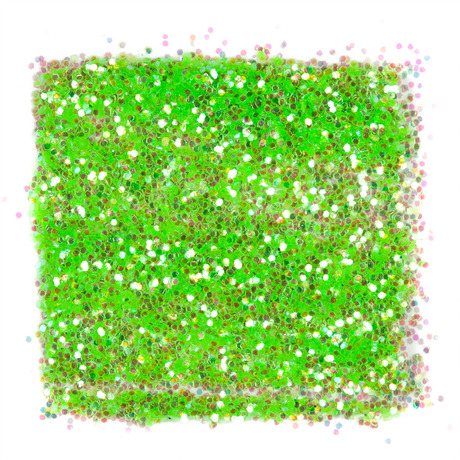 Glitter Pigment – Green Machine S3
$13.00
Green Machine (Shimmer Size #3) is a medium cut multi-dimensional clear glitter that flashes an iridescent neon electric green sparkle. (4g - 0.14oz)

Green Machine will also glow under blacklight! Use a white base to enhance the effect.

Use this with LIT Clearly Liquid Glitter Base for a more concentrated and precise application.
Polyethylene Terephthalate, Acrylates Copolymer, Aluminum Powder
Featured Glitters!!!