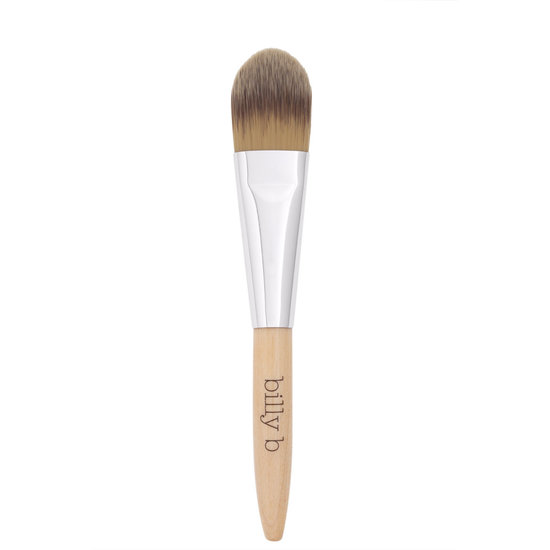 Rollover image to zoom
Reviews
The Best Foundation Brush!!
Billy B's #2 Foundation Brush is amazing! I used couple different brands flat foundation brushes and always had hard time applying it on the face, most of flat foundation brushes was too stiff or have not enough brush hair so I end up with brush stroke all over the face. Billy B's foundation brush have full, soft brush hair and super easy to blend liquid foundation, cream foundation and concealer. I also washed couple times already no dye coming out and shape come out perfectly new.
Sep 26, 2012
WOW!!
I have tons and tons of "painter" like face brushes, and hate them all, they never blend the foundation all the way, and just don't make the cut. I was a little hesitant to try this brush because I thought it would be like the rest... was I WRONG! This brush is like no other "painter" brush out there! It does exactly what Billy B said in the video! It felt great in my hand and most importantly made me look great!
Mar 18, 2013
Love!
I love this foundation brush! I wear very basic makeup and no eye makeup (because I don't know what I'm doing still). I've tried various stippling brushes, and have not been interested in any of the popular buffer brushes, but I gave this a try and I am so glad I did! It's so soft and makes my foundation look beautiful! I love Billy B.!