Victoria's Secret Bombshell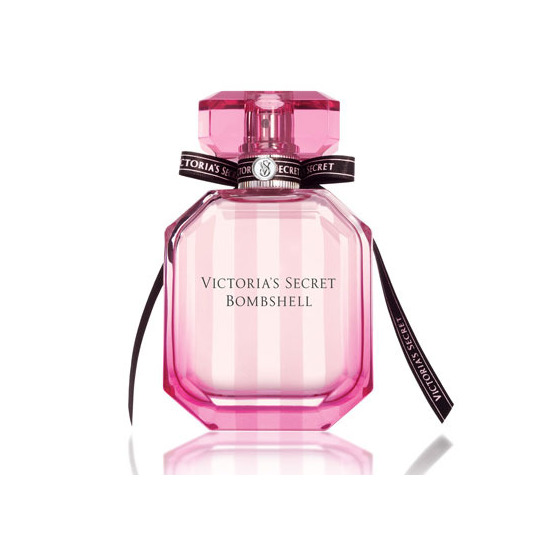 Rollover image to zoom
Reviews
mucho mucho safi sana yaniiii
i love this...........i feel like fab whenever i wear it mucho mucho safi sana yaniiii nunueni hii unukie kama angel yani,,najua hamwelewi nnacho kiandika ila ndo habar ya mjini hii
besta ilmvatnid
?dislegt ilmvatn, b?in ad nota thad ? nokkur ?r n?na og finn ekkert sem er betra... kryddad en samt l?tt og ferskt, finn alltaf leid til thess ad koma thv? til landsins ;) get m?lt med thessu
Aight
I'm not in love with it, but I use it because I don't want to waste the money that my husband bought this for me! :) He bought it at the V.S in the local mall for me as a gift. I use it most of the time. Trying to get rid of it!
my favorite!
I received this perfume as a gift and it has become my favorite scent! It's light enough that it doesn't wear off easily, yet not too heavy where it's over powering. Definitely gets compliments!
Highly recommend!
I absolutely love the scent! This was one of my first perfumes and I remember restocking on it whenever I ran low. It has a feminine, floral scent that's perfect for any occasion - work, school, night out, whatever! I even got a few compliments on it. Another great thing about this perfume is that the scent lasts a long time! So you don't have to worry too much about re-applying it during the day - although you'll probably want to purchase the mini-size bottle and apply it on-the-go because of the amazing scent! :p
My boyfriend got me this set last year for Valentine's day and i lovee it! Sad to say im running out!!! A girl can never have enough perfume!!! Definatley recommend it.
Mmm
This stuff is a clean scent, it has floral notes with a hint of a juicy fruit. It's not too overpowering and will def. get you compliments. Perfect for daytime wear.
My favorite!
I've been wearing this perfume since it first came out. Within the first couple of months of wearing it to work, most of my female co-workers started using it too! For some reason, I think the lotion has a better scent and it definitely lasts longer!
my favorite perfume ♥
I had purchased this yesterday and i am so addicated to it i have a small one to go with me where ever i go and a big one! This perfume is awesome as all the others but this has to be one of my favorites (of many) ♥ this is beyond great!
i bought this perfume in a little bottle when i first went to victorias secrit and i smelled it and i talked to the girl who worked there and she said it was selling like crazy so i thought it would be good :) so i brought it home and i let my friend borrow it and i never got it back :/ so i guess it was really good :) so when i went there just recently i stocked up on that delisious stuff :) it has that one smell that everyone around you just goes " hmm someone smells good ;)" lolz and it has a very cute bottle and i think it smells not to sweet but a mix of sweet and sexy :) <3