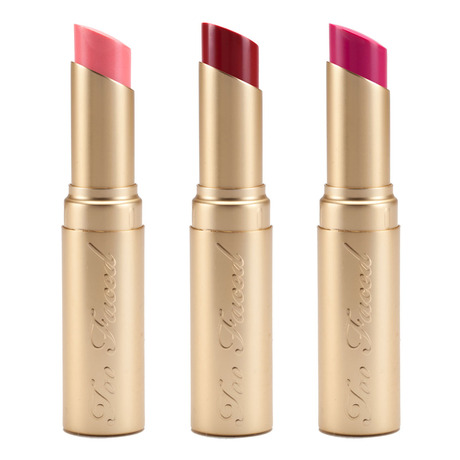 La Creme Color Drenched Lip Cream
$22.00
Indulge lips with sixteen shades of rich, creamy
colorinfused with super moisturizers including the
nourishing, powerful antioxidant white lotus flower and
collagen-enhancing power peptides for a smoothed,
pillow-like effect. The super-luxe formula offers the
ultimate, unprecedented combination of pigment,
shine, hydration and extended wear time.
5 Stars

32

4 Stars

16

3 Stars

4

2 Stars

0

1 Stars

0
Total Reviews:
52
More Too Faced Must Haves!