ReCreate Anti-Aging Foundation
The first of its kind, ReCreate™ is a natural, anti-aging foundation powered by Wrinkle Rewind™ technology; a proprietary complex which helps decrease the appearance of fine lines and wrinkles while increasing skin's overall moisture. Micronized minerals immediately brighten the skin while providing SPF 15 UVA/ UVB Broad Spectrum protection.

Clinical Results:
Significant increase in skin elasticity, firmness and resiliency an average of 22% after 2 weeks of use and 43% after 4 weeks of use.
Significant reduction in the appearance of fine lines and facial wrinkles an average of 39% after 4 weeks of use and 67% after 6 weeks of use.
Increases skin's overall moisture by 52.82% within 15 minutes of application.


Moderate/Full Coverage, Natural Looking Glowy Skin
Went on smooth. Great color and coverage. Super bonus is that it has treatment in the foundation, so on lazy days I'm still preventing and correcting the affects of aging. I am transitioning to natural products so before this I used: Chanel Vitalumiere, Diorskin Nude, and Make up Forever HD. I appreciate the colorsTarte offers over Chanel's. This one is a bit more dewy and natural looking than Diorskin Nude and more dewy than Make up Forever.

Nov 22, 2010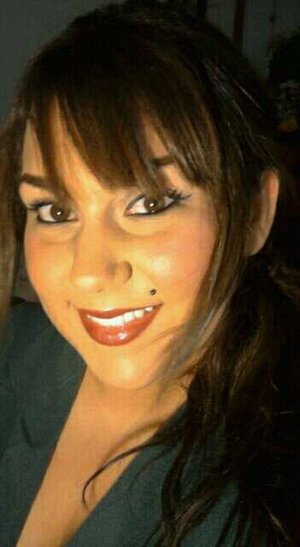 full coverage, long wearing!
This foundationg is not only AMAZING bc of its coverage, but it has a really awesome backstory as to why it works, as far as anti aging goes.

When you first squirt it onto your brush/hands/sponge/whatever you use to apply, you might be a little put off by the smell. The reason for that smell is bc of one of the main ingredients: PEAT MOSS!
Its the only anti-aging foundation to use peat as an ingredient, and heres why:

There was a group doing excavations over in Northern Europe and they stumbled upon these people, covered in moss, taking a nap. They tried to wake them up, but soon discovered that they werent sleeping, they were dead..Upon further examination and testing, they found that the corpses were over 3000 years old! Perfectly Preserved by the Peat Moss they were covered in..from their skin and features, right down to their internal organs!
They are called "The Bog Bodies".

Tarte took this story, and decided to put Peat in the anti-aging foundation. If peat can preserve a body for 3000 years, Id say its legit ingredient for an anti-aging foundation!
:)

The smell goes away, but if youre really that concerned- just tell people not to smell ya face!
The coverage and wear is totally worth a few seconds of the soy-tofu like aroma.

I find it goes on best with a foundation brush. You dont have to use as much and a little goes a long way! Plus, the bottle uses an airless pump so you can get every last drop!

It is worth every single penny of $37!

I attached an UNEDITED photo of myself wearing the foundation, so you can see how amazing it makes your skin look!