Eye Gel AOX +
Formulated with multiple antioxidants, this protective eye gel neutralizes free radicals and protects the delicate eye area skin against environmental damage. It works to prevent visible signs of aging, including fine lines, sagging skin and crow's feet. 5% pure vitamin C works with ferulic acid to protect, revive, brighten and promote collagen production, resulting in a more youthful eye area.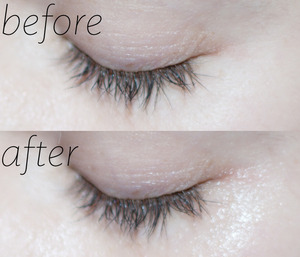 Pretty good for prevention!
It actually works! It works wonders on tired and puffy eyes, and certainly helps with dark circles, giving the skin more of a fresh, vibrant, & illuminating appearance. Now a part of my daily morning routine, the AOX+ Eye gel is definitely worth a try. Plus, one can always benefit from using a daily antioxidant treatment, especially this particular one designed specifically for the sensitive and delicate eye area.
http://guiltlust.blogspot.ca/2013/1...