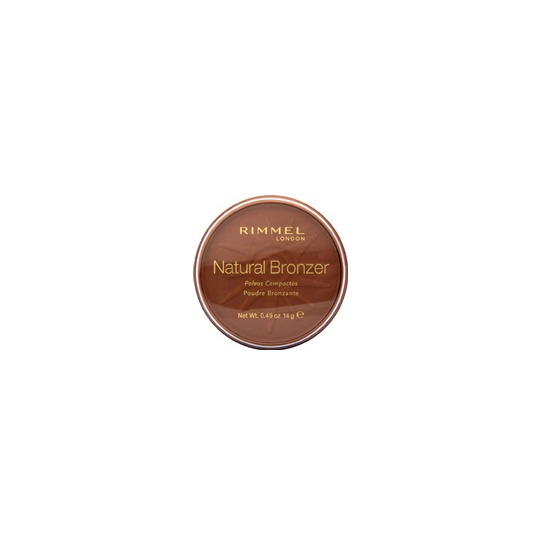 Rollover image to zoom
Reviews
Sojourner W.

Dec 27, 2011
Lives Up To Its Name!
This bronzer is perfect for that healthy summer glow and it only cost me $2! I got Sun Bronze which isn't really a contouring color because it blends in with my skin. Therefore during the summer time I used it as a powder since I didn't wear foundation (I only wore tinted moisturizer) and it gave me an all natural glow. It's winter now and I don't use it as much because I don't feel so "pale" and my skin hasn't lost its color. This bronzer has the right amount of pigment to give me a glow without overdoing it. This product was definitely one of my most favorite products of 2011 especially in the summer. Pros: - Price - Availability - Pigmentation Cons: - Color Selection
I got the lightest shade in this because I'm always the blends in with snow shade but this surprisingly didn't even show up on me. It's also VERY sparkly. I felt like a fairy threw up on me. Maybe it would have been better if I'd gotten a darker shade but i don't think I'll be repurchasing this
Natural bronzing
This product was a great buy. You def get a natural bronzing glow. The only thing I wish is that there was less shimmer in the product . But overall great for only two dollars. !
Great cheap bronzer
One of the few MATTE bronzers at the drugstore. I got mine in "Sun Light", and I feel like it is the perfect shade for my light-medium skin tone. It is so easy to use and blends well. It gives me such a nice sun kissed glow just like it claims. When done right, it can also be used as a natural contour. It does have a "sunscreen" scent to it, but once it's on my face I can't really smell it. It doesn't really last all day for me, but for the price I say go for it!
One of my favorite bronzers! Doesn't look too orange and gives the right amount of glow! Cheap, and works really well! I've gone through like five of these. :)
Natural Glow.
So I use this product for contouring and it's one of the best purchases I've made. It blends soo well and the colour is so natural. It is a really nice product for someone who wants a natural glow. This product does smell nice which is another advantage and I will be buying some more.
ah finally more matte bronzers are in the drugstore! i love this. the pigment is great and the shade selection is awesome. I use a darker shade in this just for contouring. it's so cheap and this pan will last me so so long. quality find!
Gives me a really nice golden tan and i love it!! Doesnt cake on well if u dont go OTT! Great for contouring and giving a nice natural glow for summer. Definatly buy again !
Great for Natural Contouring and for a sun kissed look for summer!
I got this $1 off with a Target coupon, and I got to say this product is worth it. I like the fact it smells like soap, but it's not overbearing, and even though it has shimmer in it it's not so bad because it distributes greatly and blends well. It's a bit on the red side ( I got mine in SunLight), but I don't mind it since I use it to just contour!
adorable
this bronzer when i first bought it i thought it was a cheap end low grade bronzer that would give no pay off. i still til this end use it and i found it two years ago. i dont need alot of coverage but i can build with this if i wanted to. its good for my oily skin and the shimmer goes soooo good on my cheeks. i love it product.