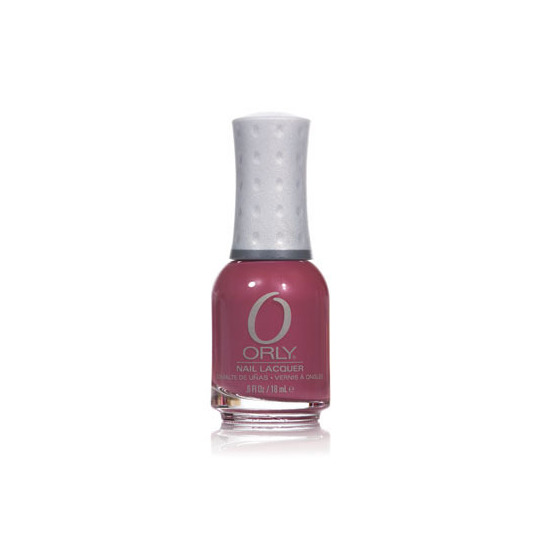 Rollover image to zoom
Reviews
Goin' to the Chapel Is the CUTEST
I lovvvvveee every colour. Although sometimes you have to apply a coat of white first to make them show much better. Goin' to the Chapel is a pearlescent beige and looks nothing less than amazing over darker colours and sometimes even light ones. I would definitely recommend this brand to anyone!
Jun 25, 2012
I have the black but i WISH I HAD MORE! ill probably go buy some but honestly. its one coat and super pigmented! <3 this product. And i think the packaging is so convenient and how you can grip the soft cap so easily (: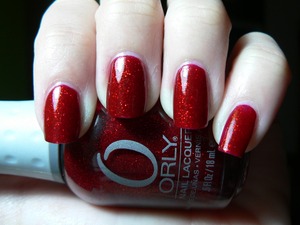 Star Spangled by Orly
Star Spangled by Orly is a fabulous almost ruby slipper red. It is great for the holidays to add a bit a sparkle to your holiday outfits. It is definitely one of my top holiday favorites. Since the color has glitter in it it holds the color on your nail for quite a while. It lasts me about 4 or 5 days and that is with washing lots of dishes. You can get it a sally beauty.
Dec 01, 2010
Fantastic!
I love how this applies and the brush is just wonderful. Other polishes either its too watered out or the brush is too small. It's a decent sized bottle for a really cheap price. I noticed also that it doesn't chip as easy. Dries quickly so that is a plus.
it is not long lasting at all and it takes too much time to dry. i like only glossing. also variety of many colours is rich enough. but in general i prefer other nail polishes
Feb 23, 2014
It's a pretty color. Goes on nicely. I only need two coats to get a nice, even opaque color. I didn't notice any chipping. It wears pretty well. Even without topcoat.
GOOD BUT...
I like this brand because of the big colour range but the nail polish is kind of thin and doesn't apply to my nails properly, or at least the colours that I bought.
Great range of colour :)
Orly has a huge range of colours but my all time favourite is Purple Crush, its more pink than purple but it looks great :) Dry's fast , Layers well, Bold colour, Stays well on fake nails however it does chip easy on natural nails.
Great brand!!
I absolutely love all the Orly polishes I've tried so far!! They all have great formulas; they apply well and dry quickly. I love that they always have fun and unique colors. I highly recommend this brand!