Microdermabrasion & Peel System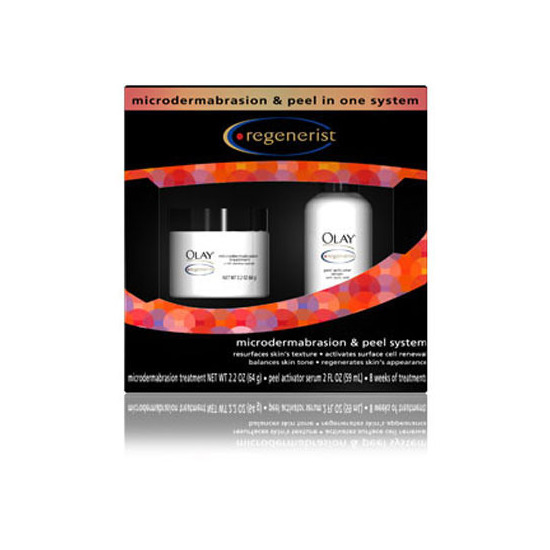 Rollover image to zoom
Reviews
My skin feels AMAZINGGG!!!!!
Ok so, I've only tried this for the very first time about an hour ago. I've been reading reviews on it & decided to try it. I've never had a professional microdermabrasion session, nor have I ever done it myself. I'm only 23, I don't really need it, but I have HUGE pores, uneven skin tone, & oily skin, so I was hoping to maybe change that. This stuff made my skin velvety smooth, & it feels great. I read that the first time it may bring pimples up from under the skin that were not showing yet, & I do see a few little red spots but after next time they SHOULD be gone. I was a little nervous to rub too hard because I also read that it irritated some people's skin, so I was very very gentle. I don't generally have sensitive skin, but some products do irritate it every now & then. This did NOT bother my skin in the least, it felt great & soooooo clean!!!! Like all the nastyoil was being sucked out of my skin. Overall, it smells good, feels good, so it MUST be good. I hope this helps my complexion! I cannot wait to see what my skin will look like after doing this a few more times!
Good in home kit
As far as kit that can be bought at a drugstore or everywhere retailer this is a great kit! The crystals and serum both work and smell great! The total process takes under 5 mintues and is a great gentil addition to anyone's skincare routine! If you have never done an in-home microdermabrasion.. You want to AVOID rubbing for to long or too hard .. It doesn't take much to polish away the dullness!