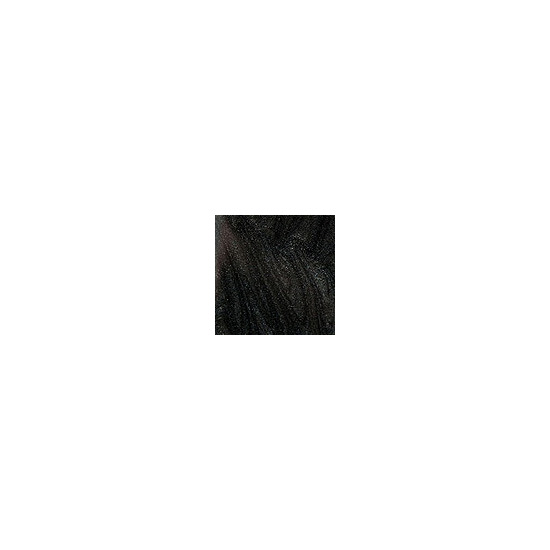 Rollover image to zoom
Reviews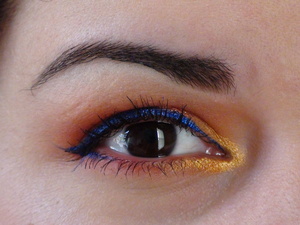 LOVE IT!!!
I was browsing NYX at Ulta and these caught my eye. I didn't even swatch the colors in-store (I purchased Extreme Blue and Extreme Purple). The blue is such a vibrant royal-blue, very eye catching and from a distance. The purple is gorgeous as well, though not AS pigmented when first applied. I always get compliments when I wear either color though. I am a nurse and I work 12 hour shifts which means my makeup is on for at least 14 hours and these babies do NOT budge. If I rub my eye, the color will flake off. But if left alone, these stay vibrant all day long <3. For $4.49, these are a STEAL!! Definitely worth it to pick them up just for the color range!! I can't wait to purchase more!! <3 I will add though that the applicator is a bit tricky to work with. It would be helpful if the bristles of the applicator were just a tad longer. If you don't hold the applicator at the right angle you risk making a thicker line than you want. If I had to I would take half of a star off, but "practice makes perfect" so it's still 5 in my book :D
Jun 29, 2013
This eyeliner is again another one of my favorites from NYX. The color is so bright and it last for such a long time. Not only is the color amazing but it is so easy to use and to remove. I absolutely love it and would definitely recommend it to anyone looking to make a statement
Feb 03, 2013
now that's blue!
I love this eyeliner. I have it in extreme blue and purple. So easy to use and lasts for hours. For the price you just can't beat. Super bright and fun to wear.
Jan 10, 2013
I am totally impressed with this formula! Many products of this type come with a hard felt tipped applicator (which I HATE) but this liquid liner came with the type of brush that I would expect with this product. The formula is smooth, easy to apply and very long wearing. I'd easily compare it to MAC's line of Liquilast liners that are now scarce! the color selection is nice too - I will be adding the whole line to my kit!
Good stuff!
This liner is pretty damn good. It's not my favorite, but it's definitely in the top three. It's absolutely the best 'cheaper' colored liner I've ever tried! The formulation is great and long lasting, as well as really pigmented. The reason why I gave it 4/5 stars is because I think the brush could be improved. It needs to be shorter to give more control. Other than that, this liner is fantastic!
This is my favorite liquid eyeliner. It applies smoothly, and has amazing colors. The brush makes sharp lines that look amazing when you wing the liner. It also removes nicely, and doesn't stick like some do.
Hello Perfection!
Seriously, these are PERFECT! I picked up Extreme Blue and Extreme Purple, and I ADORE them. I get so many compliments when I wear them. The color is effortless. It doesnt matter what you put it over, it's going to seriously be EXTREME blue with one swipe. I definitely need the whole range of colors. The applicator is a little small, but if you take your time, you'll have no problems with it. The color literally will NOT budge, until you're ready to take it off. I've found a new product I can't live without!
Mary Anne M.

Jul 05, 2012
Bold, Sweat-Resistant Colors
This is the best colored liquid liner I've ever used for its price range. I have eyelids that get oily throughout the day so unless I use eye primer, my non-waterproof eyeliners either fade or smudge. I first bought these in Extreme Plum Purple, Extreme Silver and Extreme Sapphire, and were instantly my favorites for summer wear when my lids are especially oily, because these eyeliners don't budge even with sweat. I'd have to wipe it off if I wanted to take it off for any reason, but this is a plus if you don't like the fuss of waterproof eye makeup remover, since it still does come off with water and a little friction. The color range for these eyeliners is decent but doesn't include a red or hot pink color, which I am surprised at since it seems to offer all the other basic colors of the rainbow. The finish of these liners also appears to be entirely metallic, so if you prefer matte eyeliner maybe you should pass on this. The pigmentation, however, is excellent even in a single stroke. The applicator is a small, tapering brush that I personally don't like because a change in pressure upon application changes the thickness of your line too easily. I would have much preferred a felt nib applicator like that of Maybelline Line Stiletto Precision Liquid Liner, which I felt has a sharper application than these NYX Liquid Liners. In addition to my issue with its brush applicator, I also notice that when the eyeliner is applied, throughout the day it may make my lids underneath the eyeliner "wrinkle" a little bit—I suspect this is only because when the liquid eyeliner dried after application, it pulled the skin along with it, but it does seem more accentuated throughout the day. Eye creams or moisturizing cleansers should fix this though. Overall, I love these eyeliners not so much for the packaging but for the product itself because the pigmentation is wonderful, and would recommend them for simple, summer day makeup or for sophisticated night time looks. A few months after I picked up my first three liners, I bought two more in Extreme Green and Extreme Gold, and Extreme Pink a few months after those two, and I'm not giving these babies up!
Long Lasting!
The NYX Cosmetics Studio Liquid Liners are awesome! I purchased "Extreme Blue" and I was completely satisfied. I usually prefer liquid liners with a felt tip but the applicator was still quite simple to use and allowed me to create a precise line. The lasting power on this bad boy was awesome. A full day out with no signs of fading. I will definitely purchase more colors from this line!
I love these. They are very pigmented and last me all day. Great to add a POP of color. I love the staying power. I get tired of liners that dissapear or smudge. I will be purchasing every color. LOL