Rapid Clear Acne Defense Face Lotion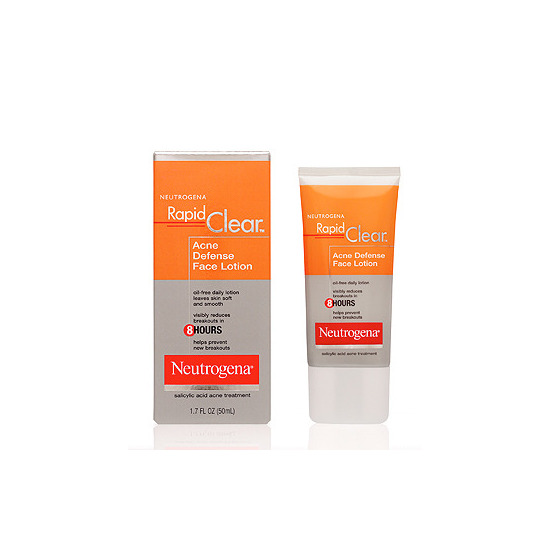 Rollover image to zoom
Reviews
Wow
The first time I used it I was on vacation and my cousin had it packed in her bag so I used it. Literally over night My pimple had reduced in size and was almost invisible!! I vowed to buy this when I returned home and did!!
The Best Acne Lotion I've Used
I first got this product, at least four years ago. I've tried a number of other acne lotions since then, because for a while I thought it was discontinued. However, as soon as I saw it in Walmart, my heart exploded with joy because I was so excited I could use it again. This is a lightweight lotion that doesn't make my oily skin overly greasy. I use it as a daily moisturizer as well as a part of my night time routine. I notice that my acne clears significantly while I'm using this, even if I'm not using any other ance treatments. It's the perfect balance of gentle medicine that really works and light moisture. The only issue one might have is that it doesn't have the greatest smell. However, it works so well I could care less about that. I will use this product as long as it exists.