Great Lash Washable Mascara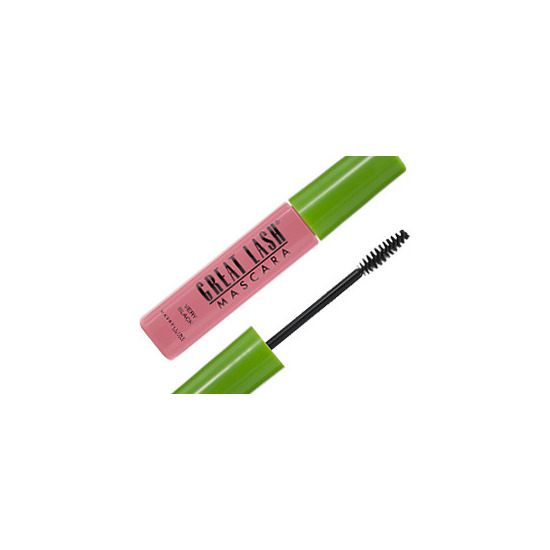 Rollover image to zoom
Reviews
Blah
I do not like this mascara at all! I've actually ave it a couple of chances bought it two different times. I was not impressed both times. It just does absolutely nothing for me! I don't like the brush! I also don't like that when you pull out the brush so little product comes out. Just horrible!
This is one of the worst mascara's on the market right now and it's been around ever since my mom was small. It does not pick up any product and it clumps your lashes. I love maybelline's other mascara's but this was a miss for me!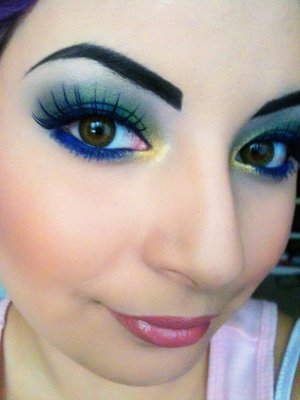 Royal Blue!
I like this mascara, it was one my first ones I used when I first started wearing makeup. I recently got it in Royal Blue (one of my favorite colors for eyes) and it's awesome! I really didn't think it would be that bright in color but it actually is. You may have to put a couple coats of it but other than that I love the color and i'm glad I purchased it. I did a fun look with it and added royal blue shadow along my bottom lashes just for more pop. Very fun color(:
I've heard a lot of good things about this mascara, but personally I just don't like. I'm not sure why so many people are fond of it. It did not make my lashes much longer, nor give them much volume. For all the popularity that this mascara has, I don't think it lives up to it's standard.
😍😍😍😍
Personally, I really love this mascara! I have the color blackish-brown and I love it. Just because I love the formula and the brush. I really don't like waterproof mascara! That's why I love great lash, because it's not waterproof. It's really amazing and it comes off very easy! I would really recommend this product.
It's decent
This mascara is great for lengthening/defining, but don't expect it to give you a false lash look. This was my first favorite mascara when I began wearing makeup, but these days all I use it for is my bottom lashes on occasion. It's nice overall if you prefer more natural look.
Classic
This was the first mascara I had ever used when I was starting out with makeup, so maybe one being a bit biased? I don't understand why there's so much negative reviews! I still love using this mascara, it's super black and makes my lashes look great! I still repurchase this from time to time!
Good, But Not Perfect
I use this mascara on a daily basis. It does give good length and a dark color, but, if you like the natural look, this mascara does not give that. While it is a good mascara for work, it isn't the best for a special occasion, where a more voluminous might be preferred. Overall, very happy with the product.
This is perfect for school. It gives my lashes length and curls them. It doesn't make my lashes clumpy however I won't buys this again because there are better mascara a
Great for natural look
I used this today when I had to shovel myself out of the driveway to go to Starbucks. I put on just mascara today and I happened to grab this one. I used it in middle school when it was the older packaging (light pink, green writing). It's actually a good product for the price. I use brown. It's more of a lengthening mascara so don't expect volume. It takes a few coats to make it look like something but it's worth it.