Dream LumiTouch Highlighting Concealer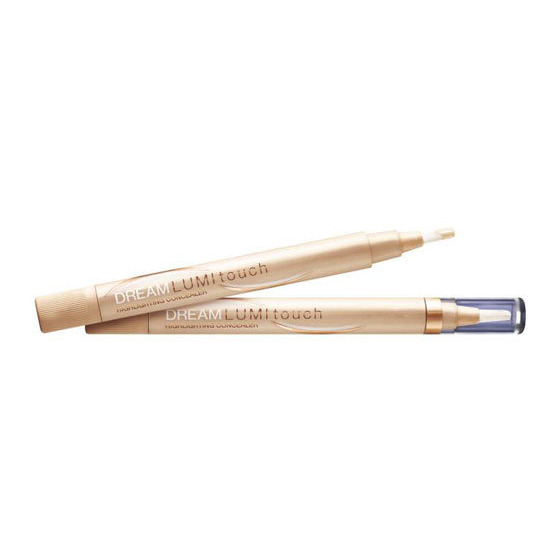 Rollover image to zoom
Reviews
great for undereyes, iffy on other areas
This concealer(especially when mixed with the tiniest bit of nyx concealer in a jar in orange for color correction) helps to cover, hide, and brighten the dark circles and shadows under my eyes. I'm iffy on using it on other areas like pimples or acne scars, though. It doesn't quite highlight the areas, per se, but it doesn't look totally concealed and looks off somehow on other areas compared to using it on undereye circles. So it may be a one trick pony, as it were, but it's a lovely, eye-brightening trick!
Brings features out
I use this under my eyes, on my cheekbones and the browbone to highlight and it works wonders. Not only does it provide great coverage, it also helps boost the skin and make it look fresher and brighter.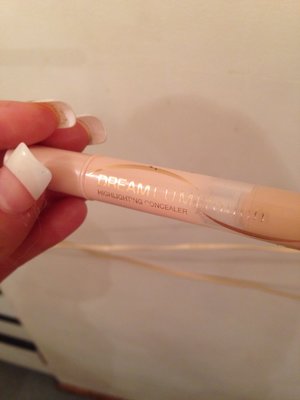 GREAT PRODUCT FOR THE $$$
I brought this a week or two ago and now it's the only concealer I use.. But! It's a highlighting concealer, it doesn't hide blemishes it brightens underneath your eyes and fore head region. I like the product itself; twist to push the liquid out , with a clip on lid! It's really convenient and would definitely recommend this to family & friends!
I love this concealer very much so! I use this all the time, I use a shade lighter to really brighten up under y eyes and it does the job well! I also use this to clean up my brows, it's really east with how the applicator is! I've also used the salmon one before, it does a really good job at counteracting those dark under eye circles!
This is my everyday highlighting concealer. I use this under my eyes after a correcting concealer for my dark circles and it really makes my face appear brighter and more awake. This doesn't crease on me, but I do always set it with a bit of powder. This is an everyday staple for me
This product is very underrated! Works so well underneath my eyes as it conceals darkness and makes me look way more awake. I also use this concealer on my Cupid's bow and down the bridge of my nose for even more highlighting. This product is wonderful, but I would not recommend this for the entire face, just certain areas. Also, be careful when selecting your shade.
MY ALL TIME FAVORITE
...never gets cakey, so I can add more through the day. Offers medium coverage. Blends amazingly. Just awesome concealer. Super annoying that I can't find it anymore in my country :/
Pretty good
The colour I bought was radiant. Overall great consistency and opacity but the colour radiant is a little too pinkish for my skin tone. If you like a pink toned highlighter/concealer than this is definitely the product for you. I am also very find of the brush tip applicator.
Pretty Good
I don't use this product so much as a concealer, it works better on my face as a highlighter instead. It doesn't give me great coverage for dark circles. I do like it and its easy for me to blend. For a primary concealer I buy the Super Stay 24 Hour by Maybelline.
Great product!
I use this under my eyes to brighten, around my brows to define, and to highlight my cheekbones. However it's greatest use is clean up. Over the day when my shadow or liner smears under my eye I can use this to wipe it away without having to wash off my makeup. I have never experienced this product to be dry or cakey and I have no issues blending it.