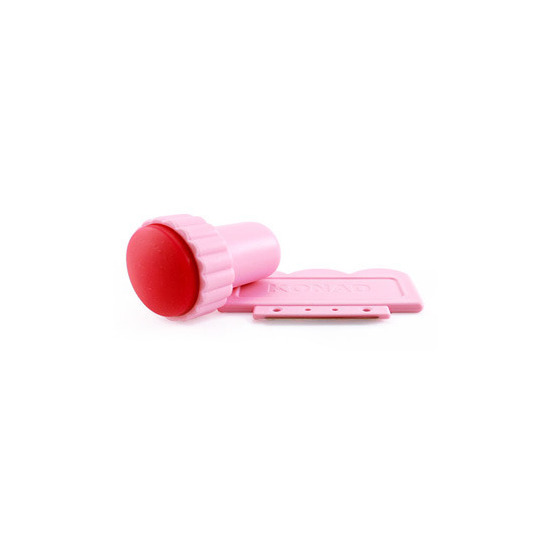 Rollover image to zoom
Reviews
Really durable
There isn't much to say about this besides the fact that it's great! I haven't had any trouble with my konad stamper and scraper. I've had mine about four years and I use it constantly and it's still in great shape. It's easy to use and I like that you can remove the rubber part of the stamp for cleaning.
Love
At first I thought Id hate the smaller stamper, and bought the larger two sider... but after many fails with that one I started using the smaller one sided stamper and loved it... It make application perfect!
Fun to use
i got this as a gift from the mall as a kid YEARS ago and i found it not too long ago. its a cool fun thing to must but i wouldnt call it a must have.
It's really hard to do good designs with a brush or a nail art pen, so this product was a life saver! It comes with really goo designs on the pallets. It's super cute and fun to do. I recommend it to everyone!
Better than the rest
The Konad stamping kit is better than any other stamping kit out there, in my opinion. It's also relatively cheap, and you don't have to use the Konad plates, you can use any brand, but definitely use the Konad rubber stamp. I've never tried using a polish besides the Konad one, so I can't attest to how it works. I've noticed that it's really easy to overdo the polish though, you just need a little bit!
Fast, Easy, and Beautiful!
I love doing my nails with crazy designs but sometimes it's such a hassal and it takes a lot of time and effort. I love this because I get cute nails fast without trying. I would highly suggest you get this, so worth it!