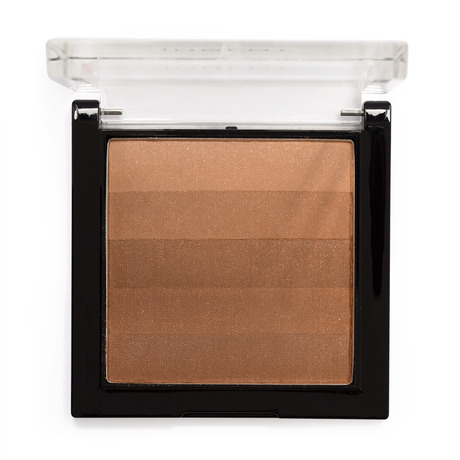 AMC Multicolour Bronzing Powder
$23.00
Create a sun-kissed glow with AMC Multicolour Bronzing Powder. Paraben Free formula. Not tested on animals.
Great for contouring!
I know... you shouldn't use stuff with shimmer to contour... but I love using this for doing just that! The shimmer is really subtle, and I finish my face off with a light shimmer anyway so it all mixes together. I like that it has a gradation of color, which makes contouring easy, because you can pick from a variety of shades. It also has a great finish and glides on really smooth. The color is perfect for my skin tone, and there is a range so everyone could find the right thing for them. I have tons of products, but this one is something I use every day.