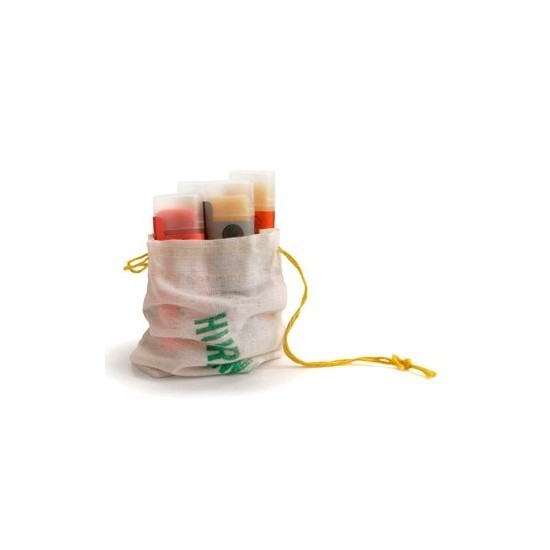 Rollover image to zoom
Reviews
great for conscience, not as great for your lips
I use this as my "date balm" because it isn't sticky or overly scented, making it all the better for smooching. As for day to day use, not the biggest fan because it dries too quickly and I have to reapply too often.
Grapefruit//tint/balm/hydrating/vegan/fabulous
I love how affordable Hurraw lip balms are. These come in many flavors. I own only Grapefruit. Grapefruit is a lip balm/tint that has flavor, and it tastes like real grapefruit. This product leaves a slight coral color on the lips. I can't wait to try another flavor. It tastes just like the real thing. At least the grapefruit does. I feel like I am biting into fresh fruit. These are so most. Gorgeous. I have boughten for friends already. :)
My Favorite Balms!
I purchased three of these balms (green tea, moon balm, and coconut). The balms themselves are in an oval-shaped container, which is supposed to be so that it will fit in your pocket easily without falling out. The container is interesting and unique, but I find it to be a little weird when applying it because it is not the usual round shape (Being a girl, I also carry a purse 99% of the time, so there's no reason for me to put it in my pocket haha). The balm itself is amazing! Its super creamy and smooth and I don't feel like I'm tugging it across my lips to get the product out like I do with some balms. It also stays on my lips a very long time afterwards. The scent for both of the regular balms I got were really nice…I'm a big coconut fan (so I obviously loved that one), and I got the green tea because it sounded like it would be a nice and refreshing scent, which it was! The scent for the Moon Balm is nice as well (described as "Vanilla and Peru Balsam"), but a little odd…I can't quite put my finger on what I don't like about it. Its definitely not a bad scent though, just not one I would immediately go for. I usually don't go for vanilla type scents, so it could be that. The balm itself, however, is absolutely wonderful and my fav out of the 3. Its a bit thicker than the regular balm. I put it on before bed and I could still feel it on my lips the next morning! The best part about Hurraw! Balms are that they are completely organic, certified vegan and fair trade. They also come packaged in a little reusable tea bag! You really can't go wrong with these balms, so if you are a lip balm junkie like myself (or even if you're not), you should try these balms out!