Hello Hydration Moisturizing Conditioner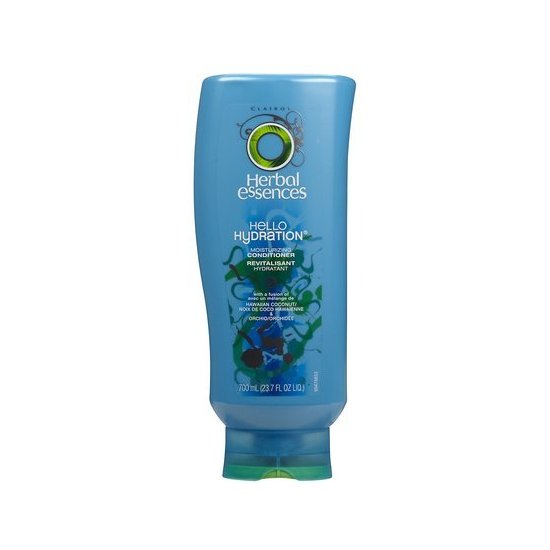 Rollover image to zoom
Reviews
TONS OF SULFATE
This product is okay I've used it a couple of times but it has AMMONIUM LAURLYL SULFATE and a couple of other sulfates. to most girls. I know that would induce a blank look but sulfates in practically any beauty products will dry out your skin and will ruin your hair. sulfate is used as a sudsing agent and may cause breakouts, rashes, dry hair and many other nasty things to your body
This conditioner (as well as the shampoo) has seriously been a life-saver for me. My hair has always been curly and extremely dry. On top of that, I went from dyeing my hair platinum blonde to chocolate brown and it was an absolute disaster. Giant clumps were falling out in the shower, I couldn't run my fingers through it, and it looked dull and coarse. I tried a million different products and shampoos/conditioners before deciding to try this and I don't know if I'll ever try another. I've used an array of products in my life, expensive as Pureology, but this is genuinely the best line I've ever used. My hair looks and feels amazing, I couldn't be happier. Don't believe all the hype when people say you need to use sulfate free, silicon free, or whatever it may be....sometimes the cheapest and simplest products can work the best.
Amazing😍
I use this product along with the same brand shampoo every time I wash my hair. It leaves my hair natural looking and smooth. Even when I dry it, it still leaves a flawless look. This is also a cheap product, but it's worth it.
I love it! I love all the herbal essences shampoo's and conditioner's but especially this one. It makes my hair feel really good and healthy. I definitely recommend any of the Herbal Essences shampoo and conditioner!
Great!
I love this so much!! It makes my hair smell amazing, and it feels so soft! I really like the shampoo as well. It is one of my favorite colors too lol! Totally recommend it! :-)
Love!!
I've been using this product for as long as I can remember, and even my parents have gotten into it! It helps keep my hair hydrated wonderfully (especially during the winter when I use other products that would dry out my hair). And when paired with the shampoo, really does wonders. Plus, it smells amazing :)
hydrating
my mom loves buying this.! i sm currently using the shampoo and conditioner.!!! its not ment for girls with fine hair. but i really like it. it smells incredible andd i love to leave the conditioner in for extra soft hair
works wonders
This product works amazingly for me. Before I started using it my hair was super dry and damaged and it looked really unhealthy, but after about 2 weeks using this my hair was back and better than it was before. I also love the smell.
I love this!! Totally gives my hair that thirst quenching drink it needs, especially as I back comb and use a lot of product, hate washing my hair haha! Thumbs up from me! 😘
hello hydration goodbye dry hair :)
this product is AMAZING ! iam in love with it! whenever iam goin to use heat styling I make sure I use this product! because heat styling makes my hair very very dry rough resulting in split ens.. if hair is well hydrated n sift heat styling wouldn't affect it much. I apply this generously in my hair n let it soak for good five to six minutes! n viola! soft soft hair!